Korematsu Correction Letter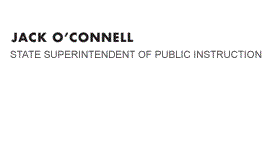 California Department of Education
Official Letter
California Department of Education
Official Letter
Dear County and District Superintendents and Charter School Administrators:
CORRECTION: FRED KOREMATSU DAY OF CIVIL LIBERTIES AND THE CONSTITUTION
On October 28, 2010, I sent a letter notifying you of recent action by the Legislature calling attention to particular individuals and groups that have made important contributions to the history of California. This letter contained an error regarding the date of Fred Korematsu Day of Civil Liberties and the Constitution, as established by Assembly Bill 1775 (Furutani). The correct date is January 30. I apologize for any confusion that might have been caused by this error.
California Education Code Section 37222.15 encourages schools and local educational agencies to, "conduct exercises remembering the life of Fred Korematsu and recognizing the importance of preserving civil liberties, even in times of real or perceived crisis." This recommendation is advisory only and does not constitute a mandate. You can find a number of educational resources on civil rights and the U.S. Constitution on the California Department of Education's Instructional Materials Web page at http://www.cde.ca.gov/ci/hs/im/.
If you have any questions regarding this legislation or the history–social science curriculum, please contact Jose Ortega, Administrator, Curriculum Frameworks Unit, by phone at 916-319-0736 or by e-mail at jortega@cde.ca.gov. [Note the preceding phone number and e-mail address are no longer valid. For more information, please contact the Curriculum Frameworks and Instructional Resources Division at 916-319-0881.]
Sincerely,
JACK O'CONNELL
JO:km
Last Reviewed: Friday, December 2, 2016
Recently Posted in History-Social Science