Intent to Hold ELA/ELD Primary Adoption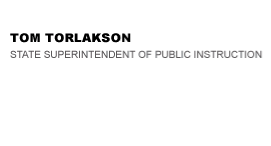 California Department of Education
Official Letter
California Department of Education
Official Letter
March 2014
Notice of Intent to Hold the English Language Arts/English Language Development Adoption
The California State Board of Education and California Department of Education are conducting a statewide adoption of English language arts/English language development (ELA/ELD) instructional materials aligned to the California Common Core State Standards for English Language Arts and Literacy in History/Social Studies, Science, and Technical Subjects (CA CCSS ELA/Literacy) and the new California English Language Development Standards (CA ELD Standards). The State Board of Education will take final action on a list of proposed instructional materials in November of 2015.
Authority
Senate Bill 201 (Chapter 478 of the Statutes of 2013), approved by the California State Legislature, and signed by Governor Brown on October 2, 2013, added California Education Code Section 60211 thereby authorizing the State Board of Education to conduct an adoption of kindergarten through grade eight instructional materials in ELA/ELD aligned to the CA CCSS ELA/Literacy and the CA ELD Standards.
Publisher Fee
Pursuant to Education Code Section 60209 and California Code of Regulations, Title 5, Section 9517.3, the California Department of Education will assess publishers participating in the 2015 ELA/ELD Adoption a $5,000 fee for each grade level of each program a publisher submits for consideration of adoption.
Schedule of Significant Events
Along with this notice is a Schedule of Significant Events 2015 ELA/ELD Adoption. This information is also posted on the California Department of Education English Language Arts Instructional Materials Web page at http://www.cde.ca.gov/ci/rl/im/elaeldadopttimeline.asp
Additional Information
For additional information please visit the California Department of Education Instructional Materials Web page for ELA/ELD at http://www.cde.ca.gov/ci/rl/im/index.asp. You may also contact the Curriculum Frameworks and Instructional Resources Division of the California Department of Education at 916-319-0881.

Last Reviewed: Tuesday, March 29, 2016
Recently Posted in English Language Arts