Ltr2-09: Lottery Projections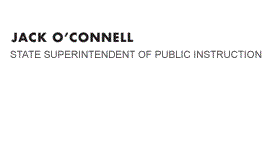 California Department of Education
Official Letter
California Department of Education
Official Letter
Dear County Office and District Chief Business Officials and Charter School Administrators:
REVISED 2009-10 LOTTERY REVENUE PROJECTION
The California Department of Education (CDE) is revising its projection of lottery revenues for fiscal year 2009-10 to reflect the Lottery Commission's revision of their lottery sales projection from $2.96 billion to $3.07 billion. CDE is revising its fiscal year 2009-10 projection of lottery revenues for education from $125 per unit of average daily attendance (ADA) to $126 per ADA (from $111 to $110 for unrestricted lottery revenues, and from $14 per ADA to $16 per ADA for Proposition 20 revenues). We will continue to monitor sales and advise you of any further changes to the projection. The 2010-11 per ADA estimates will be released after the Lottery Commission releases its 2010-11 revenue projections in late June 2010.
The CDE requests that county superintendents of schools inform local educational agencies immediately of the revised projections. If you have any questions regarding lottery revenue projections or if we can be of further assistance, please contact Stel Cordano, Fiscal Consultant, Office of Principal Apportionment and Special Education, at 916-327-0378 or by
e-mail at scordano@cde.ca.gov.
Sincerely,




Scott Hannan, Director
School Fiscal Services Division
SH:ecc
Last Reviewed: Friday, May 22, 2015
Recently Posted in Allocations & Apportionments
Form J-13A (added 22-Oct-2015)
Information regarding submission of the Form J-13A, Request for Allowance of Attendance Because of Emergency Conditions.
Ltr-14: ECPMH (added 13-Oct-2015)
2014-15 Necessary Small SELPAs' Extraordinary Cost Pool for Mental Health Services (ECPMH) Letter.
Ltr-14: Nonpublic Schools (added 13-Oct-2015)
2014-15 Nonpublic School Extraordinary Cost Pool Letter.