Review of Preliminary Eligibility Data for REAP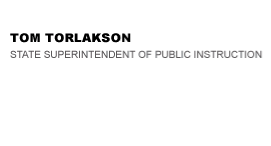 California Department of Education
Official Letter
California Department of Education
Official Letter
Dear Select County and District Superintendents and Direct-Funded Charter School Administrators:
REVIEW OF PRELIMINARY ELIGIBILITY DATA FOR THE
RURAL EDUCATION ACHIEVEMENT PROGRAM
This letter is to notify local educational agencies (LEAs) of the timeline for the 2012–13 Rural Education Achievement Program (REAP). This program is designed to assist rural LEAs in using federal resources more effectively to improve the quality of instruction and student academic achievement (Elementary and Secondary Education Act [ESEA] Title VI, Part B). REAP consists of two separate programs: (1) the Small, Rural Schools Achievement (SRSA) program; and (2) the Rural and Low-Income Schools (RLIS) program. This letter includes information regarding the criteria and timeline for determining eligibility for 2012–13 SRSA and RLIS, as well as the appropriate use of associated funds.
The SRSA program provides eligible LEAs with greater flexibility in using certain federal formula grant funds (REAP-Flex). It also may provide additional funds to support a wide range of activities that promote student achievement. Participation in SRSA (both REAP-Flex and the SRSA grants) is limited to those LEAs that meet the following criteria:
An LEA must have a total average daily attendance (ADA) of fewer than 600 students or serve only schools that are located in counties that have a population density of fewer than 10 persons per square mile.

An LEA must serve only schools that have a school locale code of 7 or 8 (assigned by the U.S. Department of Education [ED] National Center for Education Statistics [NCES]) or be located in an area of the state defined as rural by a governmental agency of the state.

The RLIS program is an initiative that provides additional funds to rural LEAs that serve concentrations of children from families with incomes below the poverty level. An LEA is eligible for RLIS if:
All schools served by an LEA have a school locale code of 6, 7, or 8 (assigned by the NCES).
Twenty percent or more of the children ages five to seventeen served by an LEA are from families with incomes below the poverty line (as determined by the Census).

An LEA is not eligible to participate in the SRSA program.

Preliminary Eligibility Data Review
A Preliminary Eligibility Spreadsheet for 2012–13 REAP grants is currently posted on the California Department of Education (CDE) Federal Rural Education Achievement Program (REAP) Web page at http://www.cde.ca.gov/fg/aa/rp/. LEAs have until May 1, 2012, to verify their ADA data (which is based on 2010–11 second principal apportionment), locale codes, and the entitlements received in 2011–12 for Title II, Part A (Improving Teacher Quality). The data for ADA and entitlements should include any locally-funded charter schools authorized by an LEA. A direct-funded charter school is treated as a separate LEA and can apply for funding independently. Its data should not be included with that of the authorizing agency.
All of this information is part of the following funding formula for SRSA:
First 50 students in ADA = $20,000

Add $100 for each student in ADA above 50 (total amount not to exceed $60,000)

Subtract total allocations from preceding fiscal year for Title II, Part A

If your records indicate that any information in the Preliminary Eligibility Spreadsheet is incorrect, please contact the School Turnaround Office at 916-319-0833 or by e-mail at sto@cde.ca.gov as soon as possible. Data corrections that are made before
May 30, 2012, will ensure eligibility for next year's grants.
LEAs that believe they may be eligible for SRSA can begin applying before Final Eligibility Spreadsheets are posted. Because this grant is administered directly by the federal government, LEAs need to apply through the ED e-Grants system on the ED e‑Grants Web site at http://www.ed.gov/

no later than June 30, 2012. Applications received after that date will be subject to availability of funds.
Annual Certification of Rural California School District Form
As stated above, locale codes assigned to your LEA are part of the eligibility criteria. Even though there is no appeal of locale code assignment through the NCES, if the information indicates not all schools in your LEA have a locale code of 7 or 8, your LEA may still be eligible for SRSA if it meets California's definition of "rural" as follows:
A rural local educational agency is one that is located within an incorporated or unincorporated place that has a district resident population of less than 2,500, or has a population center less than 1,000 persons, and is characterized by sparse, widespread population.
You can access total LEA resident population data on the U.S. Census Bureau Small Area Income and Poverty Estimates Web site at http://www.census.gov/hhes/www/saipe/

. If you can certify that your LEA meets this definition, please download, sign, and submit the Annual Certification of Rural California School District form located on the CDE REAP Web page at http://www.cde.ca.gov/fg/aa/rp/ to:

School Turnaround Office, 916-319-0833
California Department of Education
1430 N Street, Suite 6208
Sacramento, CA 95814-5901
There is no specific deadline for submittal at this time, but corrections made by May 30, 2012, will ensure eligibility for the 2012–13 school year. Note: If your LEA was designated as rural last year by virtue of the Annual Certification of Rural California School District form, this year's preliminary spreadsheet will initially indicate that designation. A new Annual Certification of Rural California School District form must be received by May 30, 2012, or the rural designation will be removed and your LEA will not be eligible for this program for the 2012–13 school year.
Even though the file NCES uses to assign locale codes recognizes charter schools, NCES has no way to determine if charter schools are direct- or locally-funded. An LEA's eligibility is affected by a direct-funded charter it has authorized but that is not physically located in an eligible locale code. If your LEA's eligibility is being affected in this manner, you may restore your eligibility by certifying the following:
The only schools within an LEA that do not have a locale code of 7 or 8 are direct-funded charter schools.
Because the data used in the certification of "rural" are subject to change on an annual basis, the Annual Certification of Rural California School District form must be filed each and every year that it is applicable to an LEA. However, please do not file the form if the locale codes for your LEA indicate only 7 and/or 8 on the Preliminary Eligibility Spreadsheet.
Continued Participation in the SRSA Program

Each state is required to review the annual assessment
data for each LEA participating in the REAP-Flex, SRSA, or RLIS grant programs. For an LEA that has participated in REAP for three years and, based on 2011 assessment data, has failed to make adequate yearly progress (AYP), all of an LEA's REAP funds and any exercise of REAP-Flex authority must be used to address the specific weaknesses that resulted in an LEA's failure to make AYP. For an LEA in Program Improvement that failed to make AYP as described above, all REAP funds and applicable funding under REAP-Flex must be spent on activities that support the district's LEA Plan Addendum.
If you have any questions regarding this subject call the School Turnaround Office by phone at 916-319-0833 or by e-mail at sto@cde.ca.gov.

Sincerely,
/s/
Deborah V.H. Sigman, Deputy Superintendent
District, School, and Innovation Branch

DS:jr
Attachment
Last Reviewed: Friday, May 22, 2015
Recently Posted in Allocations & Apportionments
Form J-13A (added 22-Oct-2015)
Information regarding submission of the Form J-13A, Request for Allowance of Attendance Because of Emergency Conditions.
Ltr-14: ECPMH (added 13-Oct-2015)
2014-15 Necessary Small SELPAs' Extraordinary Cost Pool for Mental Health Services (ECPMH) Letter.
Ltr-14: Nonpublic Schools (added 13-Oct-2015)
2014-15 Nonpublic School Extraordinary Cost Pool Letter.