Ltr-11: Nonpublic Schools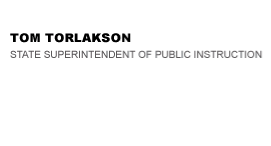 California Department of Education
Official Letter
California Department of Education
Official Letter
Dear Special Education Local Plan Area Directors and County Superintendents of Schools:
CLAIM SUBMISSION FOR NONPUBLIC SCHOOL AND LICENSED CHILDREN'S INSTITUTION EXTRAORDINARY COST POOL, FISCAL YEAR 2011−12
The California Department of Education (CDE), pursuant to California Education Code (EC) Section 56836.21, administers an extraordinary cost pool (ECP) to reimburse special education local plan areas (SELPAs) for extraordinary costs of single placements in nonpublic, nonsectarian schools (NPS) in excess of those in existence in 1997–98, and special education and related services for pupils residing in licensed children's institutions (LCI). Single placement costs in excess of a threshold amount, given below, will be reimbursed, subject to funds available for the year. The Budget Act of 2011 (Chapter 33, Statutes of 2011) appropriated $3 million for this pool.
Claim Submission Process
Submit claims against the 2011–12 ECP by November 30, 2012 (EC Section 56836.21(c)) in two parts:
Upload ECP claim data files to the CDE using the 2011–12 Principal Apportionment Revenue Software v11.01. The software and instructions are available at http://www.cde.ca.gov/fg/sf/rl/revenuesw1112.asp.

Mail hard copy of supporting documentation (a printout of each individual ECP claim report, with copies of paid invoices for that claim and any applicable waiver requests attached) to:
Shelley Goode, Analyst
Office of Principal Apportionment and Special Education
School Fiscal Services Division
California Department of Education
1430 N Street, Suite 3800
Sacramento, CA 95814

2011–12 Threshold Amount
The threshold amount for 2011−12 for SELPAs that are not considered necessary small SELPAs as defined in EC Section 56212 is $73,239.08. The 2011−12 funding threshold amount remains the same as the 2010−11 threshold amount of $73,239.08 since the 2011−12 budget does not provide for a cost-of-living adjustment. The threshold amount for necessary small SELPAs is the lesser of $73,239.08 or one percent of the SELPA's subtotal apportionment (sum of the base, supplement to base, COLA, and growth) for the 2011−12 fiscal year. Costs for a single placement in excess of the applicable threshold amount will be eligible for reimbursement. If the total reimbursable amount exceeds the $3 million appropriation, the CDE will prorate all claims.
Please note that the November 30, 2012, statutory deadline will be strictly enforced; CDE will reject any claims submitted after that date.
County superintendents should advise school districts and charter schools of the claims submission process for NPS/LCI as soon as possible by providing them a copy of this letter.
If you have any questions regarding the 2011−12 NPS/LCI ECP, please contact Shelley Goode, Analyst, Office of Principal Apportionment and Special Education by phone at 916-324-4530 or by e-mail at sgoode@cde.ca.gov, or Halena Le, Consultant, Office of Principal Apportionment and Special Education by phone at 916-323-6195 or by e-mail at hle@cde.ca.gov.
Sincerely,



Peter Foggiato, Administrator
Office of Principal Apportionment and Special Education
PF:sg
Last Reviewed: Monday, August 22, 2016
Recently Posted in Allocations & Apportionments