2013 Edition of the CSAM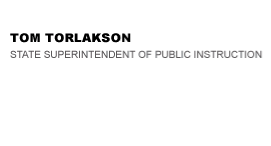 California Department of Education
Official Letter
California Department of Education
Official Letter
February 13, 2014
Sent by electronic mail

Dear County and District Chief Business Officials, and Charter School Administrators:
2013 EDITION OF THE CALIFORNIA SCHOOL ACCOUNTING MANUAL
We are pleased to announce the availability of the 2013 edition of the California School Accounting Manual (CSAM), which was approved by the State Board of Education on November 7, 2013. California Education Code Section 41010 requires that school districts use systems to record their financial affairs that comply with the definitions, instructions, and procedures published in this manual.
Summary of Changes
In addition to routine updates to account codes and clarifications to existing guidance, key revisions in CSAM 2013 include:
New accounts, plus changes to account code titles and accounting terminology, pursuant to Governmental Accounting Standards Board (GASB) Statement 63 and Statement 65.


Guidance originally disseminated in our April 9, 2013 letter introducing a new substitute system for time accounting based on an employee's predetermined work schedule, authorized by the United States Department of Education in addition to the substitute system based on sampling methods that has been authorized since 1998.
Note that accounting changes relating to the new Local Control Funding Formula have not yet been established and are not reflected in this edition. A complete summary of all changes is attached.
Obtaining CSAM
Electronic versions of CSAM 2013 (both the complete manual and the changed sections only) are available to be viewed, printed, or downloaded on our Web page at http://www.cde.ca.gov/fg/ac/sa/.
Should you have any questions or need assistance with the information contained in CSAM, please contact the Office of Financial Accountability and Information Services by phone at 916-322‑1770 or by e-mail at sacsinfo@cde.ca.gov.
Sincerely,
Peter Foggiato, Director
School Fiscal Services Division
Last Reviewed: Thursday, July 16, 2015
Recently Posted in Accounting