Interest Earned on Federal Funds Ltr (06-Jan-2012)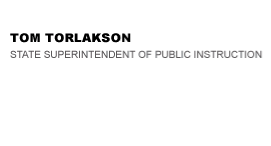 California Department of Education
Official Letter
California Department of Education
Official Letter
January 6, 2012
Dear County and District Superintendents, County and District Chief Business Officials,
and Charter School Administrators:
INTEREST EARNED ON FEDERAL FUNDS
The purpose of this letter is to remind local educational agency (LEA) fiscal officials of the federal administrative requirements for remitting interest earned on advances of federal program funds.
Code of Federal Regulations (CFR) Title 34 – Education, Part 80, Section 80.21, requires grantees and sub-grantees to promptly, but at least quarterly, remit interest earned on advances to the federal agency. The grantee or sub-grantee may keep interest amounts up to $100 per year for administrative expenses. Although CFR, Title 34 – Education, Part 74, Section 22(I), allows recipients to retain up to $250 of interest earned on U.S. Department of Health and Human Services funds (e.g., child development program funding) to pay for related administrative costs; this allowance pertains to institutions of higher education, hospitals, and other non-profit organizations.
For your reference, CDE's guidelines for calculating and remitting interest on federal funds can be accessed on the CDE Web page at http://www.cde.ca.gov/ar/rr/ [Note, the preceding Web address is no longer valid and has been replaced by http://www.cde.ca.gov/fg/ac/co/intfedfunds-calculating.asp]. When remitting interest to the CDE, please distinctly identify the interest earned on State Fiscal Stabilization Funds and Education Jobs Funds.
If you have any questions regarding interest earned on federal funds, please contact Teresa Palomino, Cash Management Analyst, by phone at 916-319-0698, or by e-mail at tpalomino@cde.ca.gov.
Sincerely,
Kevin W. Chan, Director
Audits and Investigations Division
KWC:pm
Last Reviewed: Tuesday, July 12, 2016
Recently Posted in Accounting