CaMSP Statewide Evaluation RFP Cover Letter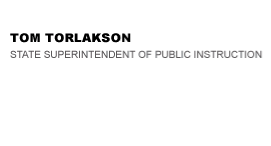 California Department of Education
Official Letter
California Department of Education
Official Letter
June 10, 2013
Dear Interested Parties:
REQUEST FOR PROPOSALS – Statewide Evaluator:
The California Mathematics and Science Partnership Program
The California Department of Education (CDE), Professional Learning Support Division (PLSD), is pleased to announce that funding is currently available to conduct the Statewide Evaluator: The California Mathematics and Science Partnership (CaMSP) Program. Through this Request for Proposals (RFP), the CDE is seeking proposals from eligible bidders for a statewide evaluator to analyze the implementation, effectiveness, progress, and impact of the CaMSP Program in California public schools.
It is anticipated that the contract start date will begin approximately on October 1, 2013, and will be completed approximately on December 31, 2015. The actual starting date of the contract is contingent upon approval of the agreement by the Department of General Services. At the sole discretion of the CDE, the contract may be extended by written agreement and formal amendment between the parties, for an additional year, at the same or lower rates, under the same terms and conditions. Sole proprietorships, partnerships, public or private agencies, unincorporated organizations, or associations may submit proposals in response to this RFP.
A copy of this RFP can viewed on the CDE CaMSP Web page at http://www.cde.ca.gov/pd/ca/ma/camspintrod.asp. All interested proposals will need to review this RFP to ensure compliance with all requirements. A maximum of $350,000 is available for this project per year. The CDE is not responsible for reimbursement of expenses related to submitting a proposal in response to this RFP.
There will not be a proposals conference conducted for this RFP. Please submit the Intent to Submit a Proposal Form (Attachment 11) by 2 p.m. June 21, 2013, if you wish to apply for this contract. If you have any questions regarding this RFP, please contact the Science, Technology, Engineering, and Mathematics (STEM) Office by phone at 916-323-5847 or by e-mail at stem@cde.ca.gov.
Completed proposals must be received in the CDE/PLSD/STEM office no later than 10a.m. on July 23, 2013. Late proposals will not be accepted. The original proposal, with original signatures, and six (6) copies must be received at the address below.
Attention: Karen Shores
California Department of Education
Professional Learning Support Division
Science, Technology, Engineering, and Mathematics Office
1430 N Street, Suite 4309
Sacramento, CA 95814
Sincerely,
Phil Lafontaine, Director
Professional Learning Support Division
PL:ks
Last Reviewed: Monday, May 2, 2016