Ltr3-10: Education Jobs Fund Recovery of Payment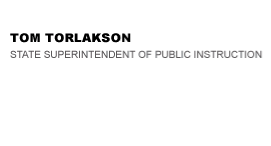 California Department of Education
Official Letter
California Department of Education
Official Letter
Dear County Superintendents of Schools:
NOTICE OF THE THIRD RECOVERY FOR THE
EDUCATION JOBS FUND OF THE
EDUCATION JOBS AND MEDICAID ASSISTANCE ACT (PL 111-226)
FISCAL YEAR 2010–11
This recovery of payment, in the amount of $52,758, is made pursuant to California Government Code Section 12419.5, for the Education Jobs Fund (Ed Jobs) program authorized in the Education Jobs and Medicaid Assistance Act of 2010 (Public Law 111-226). The recovery is for amounts overpaid for the Ed Jobs program, and will be made through an offset to each local educational agency's (LEA) December 2011 Advance Apportionment Payment for fiscal year 2011–12 funds.
Pursuant to Section 1(a)(2)(B) of Senate Bill 847 (Chapter 220, Statutes of 2010), the California Department of Education (CDE) distributed 90 percent of estimated entitlements to LEAs upon notification of the federal award. Subsequently, entitlements were recalculated based on each LEA's proportionate share of 2010–11 Second Principal Apportionment revenue limit and charter school general purpose funding, and resulted in overpayments to various LEAs. Therefore, the CDE is recovering for these overpayments.
This letter of recovery is not being mailed to the county superintendents of schools. Instead, the CDE has sent an e-mail to each county superintendent on the recovery schedule, addressed to the county's CDEfisc address, to inform him or her of this recovery. The e-mail contains a link to the CDE Ed Jobs Web page at http://www.cde.ca.gov/fg/aa/ca/edjobsfund.asp. The posted letter and the Schedule of the Third Recovery for the Education Jobs Funds show how much is being recovered from each county office, school district, and direct-funded charter school. The CDE requests that Placer and Santa Barbara county offices of education immediately forward the e-mail to the affected school district and direct-funded charter school in their county to inform them of these recoveries.
If you have any questions regarding this recovery, please contact Thi Huynh, Fiscal Consultant, Office of Charter Apportionments and District Reorganization, by phone at 916-324-4555 or by e-mail at thuynh@cde.ca.gov.
Sincerely,




Scott Hannan, Director
School Fiscal Services Division
SH:th
Last Reviewed: Tuesday, April 28, 2015