Ltr5-11: Economic Impact Aid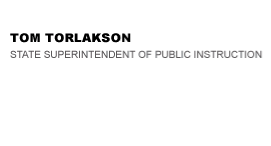 California Department of Education
Official Letter
California Department of Education
Official Letter
Dear County Superintendents of Schools:
NOTICE OF THE FIFTH APPORTIONMENT
FOR THE ECONOMIC IMPACT AID PROGRAM
FISCAL YEAR 2011–12
This apportionment, in the amount of $138,271,606, is made from funds provided by Item 6110-128-0001 of the Budget Act of 2011 (Chapter 33, Statutes of 2011). These funds support the Economic Impact Aid (EIA) program pursuant to California Education Code (EC) sections 54020 through 54028.
Letters of apportionment from the California Department of Education's (CDE's) School Fiscal Services Division are no longer mailed to the county superintendents of schools. Instead, county superintendents are notified of each apportionment by e-mail. Accordingly, the CDE has sent an e-mail to each county superintendent, addressed to the county's CDEfisc e-mail address, to inform him or her of this apportionment and request that the e-mail be forwarded to the school districts and charters schools in the county.
Apportionments made to date equal approximately 80 percent of the local educational agencies (LEAs) total 2011–12 entitlements, less funds previously apportioned, less $387,860, which represents reductions in categorical funding for basic aid school districts, as explained below. The March apportionment would normally have paid 20 percent of LEA entitlements, less funds previously apportioned, but Senate Bill 82 (Chapter 12, Statutes of 2011) required that cash for certain programs be deferred from March to April 2012. LEAs received approximately 4.87 percent of their entitlements in the fourth apportionment paid in March 2012. This apportionment pays the remaining 15.13 percent of funds that were deferred from March. Due to a budget shortfall, each LEA's entitlement has been reduced by 1.17963554 percent. That factor could change slightly in the May apportionment as individual LEA entitlements are revised. A final apportionment of 20 percent is planned in May 2012.
English Language Acquisition Program (ELAP) funds were added to the EIA apportionment in 2010–11. ELAP funds are now part of the EIA funding calculation and can only be spent for EIA-eligible purposes. Also, EIA funds for county juvenile court schools are included in this apportionment pursuant to EC Section 54021.2.
EIA entitlements for 2011–12 were posted in November on the CDE 2011–12 EIA Funding Results Web page at http://www.cde.ca.gov/fg/aa/ca/eia.asp. Select "Economic Impact Aid 2011 Funding Results," and then select "Schedule of 2011–12 EIA Entitlement Data."
Under the EIA formula, each district receives funding equal to its 2011–12 EIA per-pupil funding rate multiplied by its EIA eligible pupil count; no cost of living adjustment was provided for the current year. The EIA Eligible Pupil count for each LEA is the sum of the following:
Number of economically disadvantaged (ED) pupils. For most districts, the ED count is the district's Title I formula child count used in its current year Title I entitlement calculation. The Title I counts are primarily based on U.S. census poverty data. The ED count for a small, rural district (district has less than 600 enrollment and was given a small, rural "locale" code by the National Center for Education Statistics), and for county juvenile court schools, is the district's prior year free meal count converted to a figure in lieu of its Title I formula child count.
Number of English Learners (EL), as reported by the district or county juvenile court school in the prior year R30-LC Language Census.
A calculated number for each district that has a combined ED and EL pupil count (or concentration) greater than 50 percent of the district's or county office's (for the sum of its juvenile court schools) total pupil enrollment, as reported in the prior year California Longitudinal Pupil Achievement Data System.
There is no restriction on the amount of EIA funds that may be carried over from year to year. For standardized account code structure coding, use Resource Code 7090, Economic Impact Aid, or Resource Code 7091, Economic Impact Aid: Limited English Proficiency, and Revenue Object Code 8311, Other State Apportionments-Current Year.
Senate Bill (SB 70) (Chapter 7, Statutes of 2011) requires that 2011–12 categorical funding allocations to school districts that were basic aid in fiscal year 2010–11 be reduced by the lesser of: (1) the district's 2010–11 total revenue limit subject to the deficit factor, calculated as of the 2010–11 certified second principal apportionment, multiplied by 8.92 percent or (2) the amount of the district's excess taxes. Implementing SB 70, we have reduced the amount paid to basic aid districts in this apportionment. The apportionment reduction for basic aid school districts applies to fiscal year 2011–12 only, and their entitlement to funds in subsequent years for these programs will not be affected. To view the list of basic aid districts and the total amount to be reduced from their 2011–12 categorical funding allocations, please go to the CDE Web page at http://www.cde.ca.gov/fg/aa/ca/basicaid.asp, and under "2010–11 basic aid districts and 2011–12 categorical funding reductions per SB 70, Chapter 7/2011," select the "Schedule of Categorical Program Recoveries for Basic Aid Districts."
If you have any questions regarding this apportionment, please contact Ross Valentine, Consultant, Charter Apportionments and District Reorganization Office, by phone at 916-327-4405 or by e-mail at rvalenti@cde.ca.gov [Note: the preceding contact is no longer valid and has been replaced by Principal Apportionment Section, by phone at 916-324-4541 or by e-mail at pase@cde.ca.gov.]
Sincerely,
Jeannie Oropeza, Deputy Superintendent
Services for Administration, Finance, Technology, and Infrastructure Branch
JO:rv
Last Reviewed: Wednesday, March 8, 2017