RecovLtr-12: Economic Impact Aid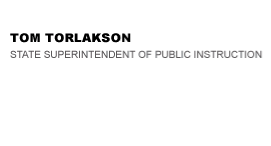 California Department of Education
Official Letter
California Department of Education
Official Letter
Dear Select County Superintendents of Schools:
NOTICE OF THE FIRST RECOVERY OF OVERPAYMENTS
FOR THE ECONOMIC IMPACT AID PROGRAM
FISCAL YEAR 2012–13
This recovery of overpayments for the Economic Impact Aid (EIA) program, in the amount of $71,698, is made pursuant to California Government Code Section 12419.5. The recovery will be made through an offset to local educational agencies (LEAs) fiscal year (FY) 2012–13 first principal apportionment payment scheduled for April 2013.
To date, the California Department of Education (CDE) has made four of the five FY 2012–13 scheduled payments of EIA funds pursuant to Item 6110-128-0001 of the Budget Act of 2012 (Chapter 21, Statutes of 2012). In the third EIA apportionment for FY 2012-13, entitlements were recalculated and overpayments to select LEAs were noted. Therefore, the CDE is offsetting to recover these overpayments, the details of which can be seen at http://www.cde.ca.gov/fg/fo/r14/eia12result.asp under Schedule of the First Recovery.
This letter of recovery is not being mailed to the county superintendents of schools. Instead, the CDE has sent an e-mail to each county superintendent on the recovery schedule, addressed to the county's CDEfisc address, to inform him or her of this recovery. The CDE requests that county offices of education immediately forward the e-mail to the affected school districts to inform them of these recoveries.
If you have any questions regarding this recovery, please contact Dee Salerno, Fiscal Consultant, Office of Charter Apportionments and District Reorganization, by phone at 916-324-4543 or by e-mail at dsalerno@cde.ca.gov.
Sincerely,



Peter Foggiato, Director
School Fiscal Services Division
Last Reviewed: Thursday, June 2, 2016