Ltr1-09: County School Service Fund Contingency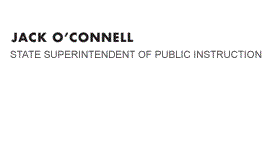 California Department of Education
Official Letter
California Department of Education
Official Letter
Dear Select County Superintendents of Schools:
NOTICE OF THE FIRST APPORTIONMENT
FROM THE COUNTY SCHOOL SERVICE FUND CONTINGENCY ACCOUNT
FISCAL YEAR 2009-10
This apportionment, in the amount of $78,551, is made from funds provided by the General Fund's County School Service Fund Contingency Account via transfer by the State Controller to the State School Fund, in accordance with California Education Code Section 14035. The purpose of this apportionment is to reimburse county superintendents of schools for travel expenses incurred during fiscal year 2008-09 in connection with cooperative county publication projects by the county superintendent of schools or members of his or her staff.
Warrants will be mailed to the county treasurers approximately three weeks from the date of this Notice. Funds should be deposited in the County School Service Fund of the county office of education. For standardized account code structure coding, use Resource Code 0000, Unrestricted, and Revenue Object Code 8590, All Other State Revenue.
If you have any questions regarding this apportionment, please contact Janice Huarte, Fiscal Analyst, Categorical Allocations and Management Assistance Office, by phone at 916-322-9128 or by e-mail at jhuarte@cde.ca.gov [Note: the preceding contact information is no longer valid and has been replaced by Tonya Holmes, Fiscal Analyst, Categorical Allocations & Management Assistance Unit, by phone at 916-323-6028 or by e-mail at tholmes@cde.ca.gov.].
Sincerely,
Susan Lange, Deputy Superintendent
Finance, Technology, and Administration Branch
Last Reviewed: Friday, January 20, 2017