Ltr5-06: K-3CSR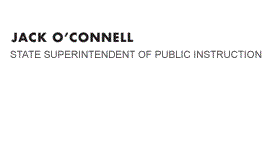 California Department of Education
Official Letter
California Department of Education
Official Letter
Dear San Bernardino County Superintendent of Schools and Treasurer:
NOTICE OF THE FIFTH RECOVERY OF OVERPAYMENTS FOR THE
KINDERGARTEN AND GRADES ONE THROUGH THREE CLASS SIZE
REDUCTION PROGRAM FROM THE PRINCIPAL APPORTIONMENT
FISCAL YEAR 2006-07
This recovery of overpayment, in the amount of $31,744, is made pursuant to California Education Code (EC) Section 52124(d). In accordance with EC Section 52124(d), which states that a school district shall not retain any funds it receives for any class that does not actually meet all the requirements of the Kindergarten and Grades One through Three Class Size Reduction (K-3 CSR) Program, the California Department of Education (CDE) is required to recover the amount overpaid.
This recovery is for amounts overpaid for the 2006-07 K-3 CSR Program, and will be made through an offset to Central Elementary School District's March 2010 principal apportionment payment. Central Elementary School District submitted a revised 2006-07 Form J-7CSR and auditor letter in October 2009, which indicated two Option 2 kindergarten classes did not meet the K-3 CSR requirements.
The San Bernardino County Superintendent of Schools is requested to immediately inform Central Elementary School District of this offset. To view the schedule of recoveries, please visit the CDE K-3 CSR Program Web page at http://www.cde.ca.gov/fg/aa/ca/k3csr.asp.
If you have any questions regarding this recovery, please contact Rebecca Lee, Fiscal Consultant, Categorical Allocations and Management Assistance Office, by phone at 916-324-4533 or by e-mail at relee@cde.ca.gov.
Sincerely,
Scott Hannan, Director
School Fiscal Services Division
Last Reviewed: Thursday, October 23, 2014