Ltr3-07: MHCSR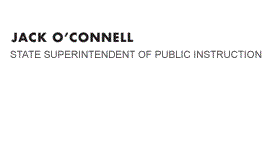 California Department of Education
Official Letter
California Department of Education
Official Letter
March 27, 2009
Dear Select County Superintendents of Schools, Auditors, and Treasurers:
NOTICE OF THE THIRD APPORTIONMENT FOR THE
MORGAN-HART PROGRAM TO REDUCE CLASS SIZE IN GRADE NINE
FISCAL YEAR 2007-08
This apportionment, in the amount of $20,572,737, is made from funds provided by Item 6110-232-0001 of the Budget Act of 2007 (Chapter 171, Statutes of 2007) in support of the Morgan-Hart Program to Reduce Class Size in Grade Nine, as established in California Education Code sections 52080 through 52090.
County superintendents of schools are requested to inform school districts immediately of this apportionment. To view the schedule of apportionment, please visit the California Department of Education Categorical Allocations Web site at http://www.cde.ca.gov/fg/aa/ca/. Warrants will be mailed to each county treasurer approximately four weeks from the date of this Notice. For standardized account code structure coding, use Resource Code 1200, Class Size Reduction, Grade Nine, and Revenue Object Code 8435, Class Size Reduction, Grade Nine.
Incentive funding is provided to participating local educational agencies to reduce class size to an average of 20 students to 1 teacher in grade nine English classes and one additional (mathematics, science, or social studies). This apportionment represents 100 percent of funding based on form J-9MH-A, Report of Enrollment, for fiscal year 2007-08, less funds previously apportioned. Funding is calculated at a rate of $213 per full-year-equivalent enrollment and capped at the October 2007 California Basic Educational Data System (CBEDS) ninth grade enrollment count for one subject and twice the CBEDS count for two subjects.
Funding for the Morgan-Hart program is included in the Charter School Categorical Block Grant. Charter schools that are participating in the charter school funding model, therefore, will receive their Morgan-Hart funding as part of the categorical component of the charter school block grant which is allocated as part of the principal apportionment, and their enrollment is excluded from the data that generate Morgan-Hart funding.
If you have any questions regarding the program, please contact Jerry Winthrop, Educational Programs Consultant, High School Initiatives/Career Education Office, at 916-319-0457 or by e-mail at jwinthrop@cde.ca.gov. If you have any questions regarding the payment process or the apportioned amounts, please contact Janice Huarte, Fiscal Analyst, Categorical Programs Unit, at 916-322-9128 or by e-mail at jhuarte@cde.ca.gov [Note: the preceding contact information is no longer valid.]
Sincerely,
Susan Lange, Deputy Superintendent
Finance, Technology, and Administration Branch
Last Reviewed: Monday, October 6, 2014