Ltr1-08: MHCSR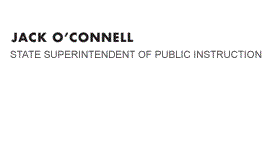 California Department of Education
Official Letter
California Department of Education
Official Letter
June 9, 2009
Dear County Superintendents of Schools, Auditors, and Treasurers:
NOTICE OF THE FIRST APPORTIONMENT FOR THE
MORGAN-HART PROGRAM TO REDUCE CLASS SIZE IN GRADE NINE
FISCAL YEAR 2008-09
This apportionment, in the amount of $35,324,694, is made from funds provided in Item 6110-232-0001, Morgan-Hart Program to Reduce Class Size in Grade Nine (Morgan-Hart), of the Budget Act of 2008, Chapters 268 and 269, Statutes of 2008, as amended by Senate Bill 4 of the Third Extraordinary Session, Chapter 12, Statutes of 2009 (SBX3 4).
County superintendents of schools are requested to immediately inform recipients of this apportionment. Warrants will be mailed to each county treasurer approximately four weeks from the date of this Notice. To view the schedule of apportionment, please visit the California Department of Education (CDE) Categorical Programs Web page at http://www.cde.ca.gov/fg/aa/ca/.
California Education Code (EC) Section 42605, added by SBX3 4, authorizes complete flexibility by a school district, county office of education, and charter school in the use of funds appropriated in the state budget for fiscal years 2008-09 through 2012-13 for numerous budget items, including the funds formerly restricted to the Morgan-Hart program. School districts, county offices of education, and charter schools may now use the funds formerly restricted to this program for any educational purpose. Program and funding requirements as otherwise provided in statute, regulation, and budget act provisional language associated with the funding are not in effect. The funds are therefore unrestricted and should be accounted for as such. Despite the relatively late timing of SBX3 4, the legislation impacts the entire 2008-09 fiscal year; therefore, any funds allocated in previous 2008-09 apportionment(s) for this budget item are also unrestricted.
For standardized account code structure coding, use Resource Code 0000, Unrestricted, and Revenue Object Code 8590, All Other State Revenue. If you wish to continue to record activities related to these funds, for 2008-09 only, in Resource Code 1200 and Revenue Object Code 8435, please review the additional guidance provided in the CDE's letter dated April 17, 2009, in the section entitled "Accounting Issues Unique to 2008-09" beginning on page 11. This letter contains in-depth guidance on accounting for the funds and balances made unrestricted pursuant to the flexibility provisions of SBX3 4, and is available on the CDE Web page at http://www.cde.ca.gov/fg/ac/co/.
This first apportionment advances funding equal to 50 percent of each school district's prior year, full-year-equivalent enrollment, as reported on the fiscal year 2007-08 J-9MH-A Report of Enrollment, multiplied by the current year funding rate of $213. In the absence of SBX3 4, the CDE would have made a second, final payment after the close of the fiscal year based on final entitlement calculations using actual current year program enrollment reported on the current year J-9MH-A. SBX3 4, however, eliminated the reporting requirements for Morgan-Hart funding beginning in 2008-09 and, moreover, required that Morgan-Hart funds be allocated in 2009-10 through 2012-13 based on the relative amounts that school districts received of Morgan-Hart funds in 2008-09. The CDE is anticipating cleanup legislation to change the base funding year for Morgan-Hart to 2007-08. When cleanup legislation is enacted, presumably in summer 2009, the CDE will calculate final entitlements and distribute the final payment.
Charter schools that received funding through the Charter School Categorical Block Grant (CSCBG) are not eligible to receive funds from the Morgan-Hart program because it is included in the statutory list of programs for which block grant funded charter schools may not apply separately. Charter schools that are not participating in the CSCBG will receive their Morgan-Hart program funding through their chartering agency.
If you have any questions regarding the program, please contact Jerry Winthrop, Educational Programs Consultant, High School Initiatives/Career Education Office, at 916-319-0457 or by e-mail at jwinthrop@cde.ca.gov. If you have questions regarding this apportionment, please contact Janice Huarte, Fiscal Analyst, Categorical Programs Unit, at 916-322-9128 or by e-mail at jhuarte@cde.ca.gov [Note: the preceding contact information is no longer valid.]
Sincerely,
Susan Lange, Deputy Superintendent
Finance, Technology, and Administration Branch
Last Reviewed: Friday, October 3, 2014