Ltr3-13: Proposition 39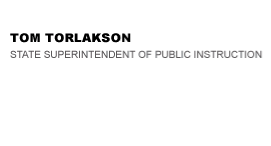 California Department of Education
Official Letter
California Department of Education
Official Letter
May 30, 2014
Dear County Superintendents of Schools:
NOTICE OF THE THIRD APPORTIONMENT FOR THE
PROPOSITION 39 – CALIFORNIA CLEAN ENERGY JOBS ACT
FISCAL YEAR 2013–14
This apportionment, in the amount of $8,378,229, is made from funds provided in Item 6110-139-8080 of the Budget Act of 2013 (Chapter 20, Statutes of 2013), in support of the Proposition 39 – California Clean Energy Jobs Act (Proposition 39) Energy Planning Funds.
The county superintendents of schools were notified of this apportionment by e-mail, which was sent to their CDEfisc e-mail addresses. The California Department of Education (CDE) requested that the e-mail be forwarded to the school districts and charter schools in the county, and included the link to this letter and the apportionment schedule which are posted on the CDE Web page at http://www.cde.ca.gov/fg/fo/r14/prop39cceja13result.asp under fiscal year 2013–14.
Proposition 39, a voter approved initiative at the November 2012 statewide general election, provides for annual transfers from the General Fund to the Clean Energy Job Creation Fund for a period of five years, 2013–14 through 2017–18. The Budget Act of 2013 appropriated $381 million of that transfer to K–12 local educational agencies (LEAs) with 85 percent of the appropriation to be allocated based on 2012–13 average daily attendance (ADA) and 15 percent based on 2012–13 eligibility for free and reduced-price meals. Proposition 39 funds will be provided to LEAs to improve energy efficiency and create clean energy jobs.
This apportionment is based on the amount of Proposition 39 energy planning funds each LEA applied for by April 30, 2014. Pursuant to the California Energy Commission (Energy Commission) Proposition 39 Program Implementation Guidelines, LEAs with 2013–14 award allocations of $433,000 or less may request up to 100 percent of their first year award, with a maximum of $130,000, for energy planning activities. Although LEAs with 1,000 ADA or less that requested by August 1, 2013, to receive two years of funding in the current year have 2013–14 award allocations under the $433,000 limit, these LEAs can only request up to one-half of their first year award for energy planning activities. LEAs with 2013–14 award allocations greater than $433,000 may request up to 30 percent of their first year award for energy planning activities.
As part of the application to request energy planning funds, LEAs have certified that these funds will be used for authorized energy planning expenditures, as detailed on the CDE Web page at http://www.cde.ca.gov/fg/fo/r14/prop39epfguide.asp, and that the actual energy planning expenditures will be reported in the first energy project expenditure plan submitted to the Energy Commission. Any unused energy planning funds may be applied toward energy project implementation approved as part of an expenditure plan.
The Final Proposition 39 Guidelines and the Energy Expenditure Plan Handbook are available on the Energy Commission Web page at http://www.energy.ca.gov/efficiency/proposition39/index.html, and include information on how LEAs will submit expenditure plans to the Energy Commission for approval and how the CDE will disburse the funds. Total Proposition 39 award allocations, funds available for energy planning and energy projects, and remaining balances can be found on the CDE Web page at http://www.cde.ca.gov/fg/fo/r14/prop39cceja13result.asp under Entitlements.
Warrants will be mailed to each county treasurer approximately four weeks from the date of this Notice. For standardized account code structure coding, use Resource Code 6230, California Clean Energy Jobs Act, and Revenue Object Code 8590, All Other State Revenue.
If you have any questions regarding this payment, please contact Rebecca Lee, Fiscal Consultant, Categorical Allocations and Management Assistance Office, by phone at 916‑324‑4533 or by e-mail at prop39fiscal@cde.ca.gov. If you have general questions regarding the Proposition 39 Program, please contact the Energy Commission at 855‑380‑8722 or by e-mail at prop39@energy.ca.gov.
Sincerely,
Jeannie Oropeza, Deputy Superintendent
Services for Administration, Finance, Technology, and Infrastructure Branch
Last Reviewed: Friday, March 4, 2016