SB754Ltr: Economic Impact Aid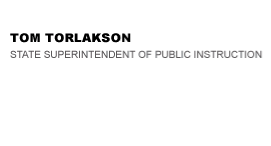 California Department of Education
Official Letter
California Department of Education
Official Letter
Dear County and District Chief Business Officials:
NEW REQUIREMENT TO POST FISCAL INFORMATION ON DISTRICT WEBSITE
AS A CONDITION OF RECEIPT OF ECONOMIC IMPACT AID FUNDS
Senate Bill (SB) 754 (Chapter 573, Statutes of 2012) requires school districts to post expenditure and related fiscal information on their websites in order to receive Economic Impact Aid (EIA) funds. Compliance with this law will affect receipt of EIA funds beginning in 2013–14.
This information must be posted in an easily accessible location on school district websites. Because compliance with this provision is a condition of receipt of future EIA funding, the California Department of Education will add a new certification in the Consolidated Application. Before applying for EIA funding for the 2013–14 fiscal year, districts will be required to sign an assurance in the Categorical Allocation and Reporting System submission due July 2013, indicating they have posted the required information for the 2012–13 and 2011–12 fiscal years.
Attachment A [http://staging.cde.ca.gov/fg/fo/r14/documents/eiaattachmenta.doc] shows the EIA information required to be posted. Note that district and school level expenditure information is required for two years; all other information is required for only one year. While local educational agencies are not required to report school level financial information in the standardized account code structure, commonly referred to as SACS, Section 4202 of Title V of the California Code of Regulations does require school districts to maintain separate accounting records for the EIA program at the school level. The posting requirement in SB 754 comports with that requirement.
Note that if the Local Control Funding Formula proposed in the Governor's Budget is implemented effective July 1, 2013, the EIA program may no longer exist and this requirement may be moot. However, until such time as the EIA program is actually eliminated in statute, school districts must comply with this provision in order to receive future EIA funds.
For questions about the school level reporting required for the EIA program, please contact the EIA program office by phone at 916-319-0256. For questions about the certification or about funding or entitlements for the 2013–14 fiscal year, contact Ross Valentine by phone at 916-327-4405 or by e-mail at rvalenti@cde.ca.gov.
Sincerely,



Peter Foggiato, Director
School Fiscal Services Division
PF:cm
Attachment A [http://staging.cde.ca.gov/fg/fo/r14/documents/eiaattachmenta.doc]
Last Reviewed: Thursday, June 2, 2016