Transformation Model Timeline Waiver Application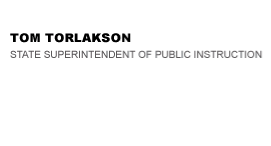 California Department of Education
Official Letter
California Department of Education
Official Letter
Dear School Improvement Grant Cohort 1 Local Education Agencies Implementing the Transformation Model:
TRANSFORMATION MODEL TIMELINE WAIVER APPLICATION
In August 2011, the U.S. Department of Education (ED) invited states to apply for a waiver of the requirement in Section I.A.2(d)(1)(i)(B) of the final requirements for the School Improvement Grant (SIG) program, which requires a local educational agency (LEA) to develop and implement teacher and principal evaluation systems that meet certain requirements during the first year a school is implementing the transformation model. Those systems must be rigorous, transparent, and equitable and take into account data on student academic growth as a significant factor as well as other factors, such as multiple observation-based assessments of performance, ongoing collections of information on professional practice reflective of student achievement, and increased high school graduation rates. The January 28, 2012, approval letter from Michael Yudin, Acting Assistant Secretary, Office of Elementary and Secondary Education, ED, granting California a waiver of the timeline to implement teacher and principal evaluation systems will be provided as part of the May State Board of Education Agenda.
The invitation for LEAs to apply for this waiver to the State Board of Education (SBE) is provided as an attachment to this e‑mail. To apply for this waiver, complete the document titled Attachment 2, Timeline Waiver-Local Educational Agency Application, and submit it to the CDE by 4 p.m. April 23, 2012.
If you have any questions regarding this subject, please contact your assigned SIG consultant or Chad Portney, by phone at 916-324-3455 or by e-mail at CPortney@cde.ca.gov.
Sincerely,
Christine Swenson, Director
Improvement and Accountability Division
CS:bs
Attachment 1 [http://www.cde.ca.gov/fg/fo/r16/documents/transwvratt1.doc] (DOC)
Attachment 2 [http://www.cde.ca.gov/fg/fo/r16/documents/transwvratt2.doc] (DOC)
Last Reviewed: Friday, November 21, 2014