Policy to Performance Pilot Cov letter FY 2011-12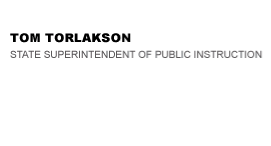 California Department of Education
Official Letter
California Department of Education
Official Letter
March 3, 2011
Dear Administrators of Adult Education and Literacy Providers:
POLICY TO PERFORMANCE INITIATIVE:
TRANSITIONING ADULTS TO OPPORTUNITIES
The California Department of Education's (CDE) Adult Education Office (AEO) invites you to apply to participate in the statewide Policy to Performance (P2P) Initiative.

The P2P initiative was launched by the U.S. Department of Education's Office of Vocational and Adult Education and is designed to support 'Transitioning Adults to Opportunity.' California is one of eight states participating in the initiative. The initiative supports the broad goals of The American Recovery and Reinvestment Act of 2009 and also aligns with the President's American Graduation Initiative. President Obama stated, "Now is the time to build a firmer, stronger foundation for growth that will not only withstand future economic storms, but that will help us thrive and compete in a global economy."
As part of the P2P initiative, the AEO is conducting a pilot project. The AEO will select six pilot programs that have the capacity to strengthen an existing or build a new comprehensive student support services component of their current postsecondary transition program. The P2P Pilot Project will focus on a selected population of Adult Secondary Education students that have expressed interest in transitioning to postsecondary education. Through data collection, analysis, guidance, and support, the six pilots will provide the AEO with essential data regarding successful partnerships, support services, student assessments, literacy levels, student tracking, and transition outcomes. Based on the results, the six pilots will serve as model programs for the establishment of statewide educational policy regarding services for transitioning students to postsecondary education.
If your agency is interested in participating in the P2P initiative pilot project, please complete the attached application.
Interested applicants should note the timelines for the application:
Application for proposal release date is March 4, 2011
Application submission postmark date is April 1, 2011
Intent to award date is April 25, 2011
If you have any further questions regarding this subject, please contact Mindi Yates, Consultant, AEO, by phone at 916-319-0311 or by e-mail at myates@cde.ca.gov or Matthew Parsons, Consultant, AEO, by phone at 916-319-0489 or by e-mail at mparsons@cde.ca.gov.
Sincerely,
Patrick Ainsworth, Ed.D.
Assistant Superintendent and Director
Secondary, Career, and Adult Learning Division
.
Last Reviewed: Monday, June 22, 2015