Announcement Letter for CCPT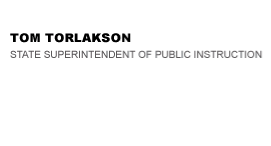 California Department of Education
Official Letter
California Department of Education
Official Letter
January 21, 2014
Dear County and District Superintendents, Charter School Administrators, and Community College Administrators:
CALIFORNIA CAREER PATHWAYS TRUST
REQUEST FOR APPLICATION 2014–18
The California Department of Education (CDE) is pleased to announce the availability of funds for the California Career Pathways Trust. Funds in the amount of $249,750,000 has been appropriated as part of Assembly Bill 86 for the establishment of kindergarten through grade fourteen career pathways programs in the form of one-time competitive grants. Grants will be available for the 2014–15 fiscal year through the 2017–18 fiscal year.
The Request for Application (RFA) can be found on the CDE Funding Web page at http://www.cde.ca.gov/fg/fo/af/. The RFA describes the elements of the California Career Pathways Trust and contains instructions for applying.
Agencies eligible to apply for a grant include:
School districts
County superintendents of school
Direct-funded charter schools
Community college districts
All agencies planning to submit an application are requested to submit the Letter of Intent to Apply by February 14, 2014. The application along with all required attachments must be submitted online at https://faast.waterboards.ca.gov by March 28, 2014.
If you have any questions, please contact Mindi Yates, Education Programs Consultant by phone at 916-319-0458 or by email at myates@cde.ca.gov.
Sincerely,
Signature copy on file.
Tom Torlakson
TT:my
Last Reviewed: Friday, April 1, 2016