Notice of Fourth Apportionment for the CAHSEE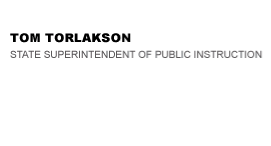 California Department of Education
Official Letter
California Department of Education
Official Letter
Dear Select County and District Superintendents, Charter School Administrators, County Treasurers, and District California High School Exit Examination Coordinators:
NOTICE OF THE FOURTH APPORTIONMENT FOR ASSESSMENT APPORTIONMENTS, FISCAL YEAR 2010–11 BUDGET ACT
The purpose of this letter is to notify you that an assessment apportionment payment has been made to your local educational agency (LEA). The assessment apportionment funds from the 2010–11 state General Fund may be used to pay approved apportionment costs from the 2009–10 and the 2010–11 fiscal years for the Standardized Testing and Reporting Program, the California English Language Development Test, and the California High School Exit Examination (CAHSEE).
This assessment apportionment payment is made for the 2009–10 CAHSEE Program testing in accordance with criteria specified in California Education Code Section 60851(a) to reimburse LEAs for costs associated with the annual CAHSEE testing.
The State Controller will mail warrants to the appropriate county treasurers. Assessment apportionment funds are considered unrestricted and should be accounted for as Income Account or Revenue Object Code 8590 (Resource Code 0000) of the General Fund. The enclosed county listing provides the apportionment amount for LEAs.
If you have any questions regarding this apportionment, please contact Gayle Jamerson, Analyst, High School and Physical Fitness Assessment Office, by phone at 916-319-0340 or by e-mail at gjamerso@cde.ca.gov.
Sincerely,
/s/
Deborah V.H. Sigman, Deputy Superintendent
District, School, and Innovation Branch
DS:gj
Enclosure
Last Reviewed: Monday, June 29, 2015