TUPE CTALF RFA Cover Ltr 2013-14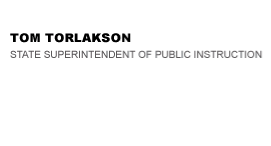 California Department of Education
Official Letter
California Department of Education
Official Letter
March 26, 2013
Dear County Superintendents:
2013–14 TOBACCO-USE PREVENTION EDUCATION COUNTY OFFICES OF EDUCATION FUNDS GRANTS
I am pleased to announce the availability of funding from the Tobacco-Use Prevention Education (TUPE) Program for the period of July 1, 2013, through June 30, 2014. This funding represents an investment of the California Department of Education (CDE) in the county offices of education (COE) for the purpose of becoming primary resources of TUPE technical assistance for school districts. The COEs are to use these funds to provide leadership, training, and technical assistance to school districts in planning and implementing TUPE programs.
To be eligible for TUPE funding, the COE must be certified by the CDE as having met the requirements for a tobacco-free county office prior to July 1, 2012. The COEs that have been certified in prior years must continue to implement and enforce their tobacco-free policies.
The Application form included in the enclosed Request for Applications must be submitted to apply for the TUPE County Technical Assistance and Leadership Funds (CTALF). Applicants must download and keep on file the CDE General Assurances and Certifications located on the CDE Funding Forms Web page at http://www.cde.ca.gov/fg/fo/fm/ff.asp. The TUPE funds may only be used to support TUPE activities as described in California Health and Safety Code Section 104435 and the enclosed Program Assurances.
The estimated TUPE fund allocation provided on the enclosed CTALF allocation table includes a base amount of $37,500, plus an amount based on the county's average daily attendance (a.d.a.) exceeding 37,500 units as reported to the CDE for 2012–13. The CDE will make allocations contingent on the availability of funds. If the Legislature or Governor takes action to reduce or defer the annual funding, the CDE staff will amend the allocation accordingly. In addition, reductions or increases in the COE's annually reported a.d.a. data may result in a corresponding adjustment to the annual allocation.
The terms of the grant, including the schedule for release of these funds, are described in the application packet in the Section "Terms of the Grant." Please ensure that your Business Services Office receives a copy of this notice.
The completed 2013–14 Application form must be received by May 31, 2013.
Please send an original completed Application form with your signature to:
Rachael Gutierrez, Staff Services Analyst
Coordinated School Health and Safety Office
California Department of Education
1430 N Street, Suite 6408
Sacramento, CA 95814-5901
If you have any questions regarding this subject, please contact John Lagomarsino, School Health Education Consultant, Coordinated School Health and Safety Office, by phone at 916-323-1540 or by e-mail at jlagomarsino@cde.ca.gov.
Sincerely,
William J. Ellerbee, Jr., Deputy Superintendent
Student Support and Special Services Branch
WJE:sp
Enclosure
Last Reviewed: Monday, April 27, 2015