SACS2012 Budget Software Release Letter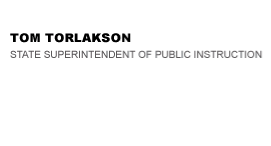 California Department of Education
Official Letter
California Department of Education
Official Letter
Dear County and District Chief Business Officials and Charter School Administrators:
2012 STANDARDIZED ACCOUNT CODE STRUCTURE SOFTWARE—BUDGET RELEASE
The 2012 budget version of the Standardized Account Code Structure (SACS) financial reporting software is now available on our Web page at http://www.cde.ca.gov/fg/sf/fr/. This version of the software includes only those components necessary to complete the 2012–13 budget reports. A second release is planned for early July 2012 and will include, in addition to the 2012–13 budget components, the 2011–12 unaudited actual and the 2012–13 interim reporting components of the software.
This year our efforts were primarily focused on required changes, with some enhancements. There are also some changes to forms, processes, and technical review checks in the software to ensure that the data the California Department of Education (CDE) collects are accurate. The most notable changes are described below. Please see the "What's New" section of the SACS2012 Software User Guide for additional information on the changes made to the software.
New Requirements for Reporting Fund Balance in Governmental Funds
The SACS software contains the remaining revisions needed to incorporate, for estimated and unaudited actuals reporting, the new fund balance classifications required by Governmental Accounting Standards Board Statement 54 (GASB 54). Many forms and processes were impacted, including the fund forms, Form CEFB—Components of Ending Fund Balance, Form 01CS—Criteria and Standards, Form MYP—Multiyear Projections, Form JUV—Juvenile Court and County Community Schools Account, and numerous technical review checks. For a detailed description of the changes, please see the "What's New" section of the SACS2012 Software User Guide.
For information on GASB 54, please see our January 7, 2011 letter, available at http://www.cde.ca.gov/fg/ac/co/.
Up-to-date descriptions and relevant information on SACS resource codes can be obtained from our SACS Resource Query Web page, available at http://www.cde.ca.gov/fg/ac/ac/.
Fund 09—Charter Schools Special Revenue Fund
Effective fiscal year 2012–13, Fund 09 will be invalid for separately reporting charter schools. A separately reporting charter school should report a general fund and not a special revenue fund. This change does not apply to county offices of education or districts that use Fund 09 to report their charter schools within their own financial statements.
Revised Form CASH
Form CASH—Cashflow Worksheet was expanded in response to user requests to allow for more detailed reporting consistent with industry best practices. Section D, Prior Year Transactions, was restructured and renamed Balance Sheet Transactions. New columns were added to allow comparisons to amounts budgeted. An optional second worksheet was added to allow local educational agencies (LEAs) to continue cashflow projections into the subsequent fiscal year.
Discontinued Supplemental Forms 51A and 53A
Effective fiscal year 2011–12, Form 51A—Analysis of Bonded Indebtedness and Form 53A—Analysis of Restricted Levies are discontinued.
Preloaded Data
Prior year ending balances from 2010–11 unaudited actuals (including funds, assets, debt, juvenile court and county community schools designated for economic uncertainties and capital outlay reserves, and lottery), Gann data, No Child Left Behind Maintenance of Effort, and first and second prior year indirect cost rate information have been preloaded into the budget software, most of which will be used for unaudited actual reporting.
In addition, to the extent possible, data from 2009–10 and 2010–11 Fund 01, Fund 17, attendance, and revenue limit unaudited actuals, as well as the California Basic Educational Data Systems (CBEDS) data, have been preloaded in the software for use in the Criteria and Standards Review form.
Charter School Beginning Balances
As in last year's software, the prior year ending fund balances from the Charter School Alternative Form have been crosswalked to the equivalent SACS fund and object codes and included with the prior year ending fund balances from the SACS submissions, to ensure consistency of the data. This will only affect charter schools that reported 2010–11 unaudited actuals in the Charter School Alternative Form and that are preparing a 2012–13 budget or 2011–12 unaudited actuals report using the SACS software.
Software User Guide and Reporting Calendars
Installing the software with the default settings will automatically copy the SACS2012 Software User Guide and financial reporting calendars to your C:\SACS2012\Calendars and Manuals subdirectory. The user guide is accessible from the software Help menu and also by pressing F1 from within most of the forms and processes in the software. The user guide has only been updated for the budget components; the unaudited actual and interim reporting components will be updated in the SACS2012ALL Software User Guide.
Preparation for Interim Criteria and Standards
The interim period Criteria and Standards Review form will extract applicable budget period data (July 1 single or September 8 dual adoption), if such data are available; otherwise, it will require manual input. To enable extraction of budget period data, the officially exported budget file from the SACS2012 software must be imported (official import is recommended) into the SACS2012ALL software. Be sure to save an electronic copy of your officially exported budget data file for import into the SACS2012ALL software (the software's official export default directory is C:\SACS2012\Official). Once the budget data have been imported into the SACS2012ALL software, the SACS2012 software is no longer necessary and can be uninstalled.
Recommended Installation Environment for SACS Software
It is recommended to download and install the software onto a Windows XP machine or onto a Windows 7 32-bit machine (new copy or non-upgraded, clean installation of Windows 7). Some users have reported problems running the SACS software on a Windows 7 64-bit machine. There is a workaround available on the SACS Software Known Problems/Fixes Web page at http://www.cde.ca.gov/fg/sf/fr/sacs2012probfix.asp.
Software Bugs and Fixes
As in the past, we will communicate any detected software bugs and their fixes or workarounds to the county office SACS software contacts via e-mail, and we will also post them to the CDE Internet. We are very interested in hearing from all LEAs regarding the overall software, forms, and instructions. Comments from charter schools regarding using SACS and/or the Charter School Alternative Form would also be helpful. Send your comments and suggestions using the Change Order form (CHG) included in the SACS software or by e-mail at sacsinfo@cde.ca.gov. The completed CHG form may either be faxed to 916-324-7141 or mailed to us at the address shown at the top of the form.
Please be sure to let the appropriate people within your agency know where they can access the software on our Web page. For assistance with the SACS software, districts should contact their county office of education, and charter schools should contact their authorizing agency. County offices may contact us by phone at 916-322-1770 or by e-mail at sacsinfo@cde.ca.gov.
Sincerely,



Peggy O'Guin, Administrator
Financial Accountability and Information Services
Last Reviewed: Thursday, August 25, 2016
Recently Posted in Software & Forms