Model SARB Recognition Program Invitation Letter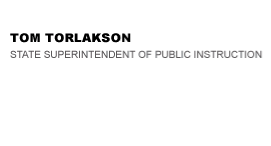 California Department of Education
Official Letter
California Department of Education
Official Letter
September 9, 2016
Dear School Attendance Review Board Chairpersons:
MODEL SCHOOL ATTENDANCE REVIEW BOARD RECOGNITION PROGRAM 2016–17
You are cordially invited to participate in the 2016–17 Model School Attendance Review Board (SARB) Recognition Program, which is sponsored by the California Department of Education (CDE) in cooperation with the California Association of Supervisors of Child Welfare and Attendance (CASCWA).
This program identifies and recognizes results-based school attendance improvement programs at the district or county level. Outstanding and innovative programs chosen for the award will serve as models for other SARBs in the state that are reducing chronic absenteeism rates.
There are nine content areas. Applicants will complete the five required content areas and choose a sixth from among the four optional content areas. This approach is designed to streamline the application process and to allow local SARBs to highlight an area of particular strength in their program.
The CDE encourages SARBs that meet the eligibility criteria in the required content areas to submit an application to the Model SARB Recognition Program. Applications are due on February 10, 2017. The application is available on the CDE SARB Web page at http://www.cde.ca.gov/ls/ai/sb.
Model SARB Recognition Program award recipients will be recognized at the annual state conference of the CASCWA, which is scheduled for April 19–20, 2017, in Tahoe City, California.
If you have any questions regarding this subject, please contact David Kopperud, Education Programs Consultant in the Educational Options, Student Support, and American Indian Education Office, by phone at 916-323-1028 or by e-mail at dkopperud@cde.ca.gov.
Sincerely,
[ORIGINAL SIGNED BY]
Tom Torlakson
TT:dk
Last Reviewed: Friday, September 30, 2016
Recently Posted in Attendance Improvement
State SARB Recommendation (added 13-Jun-2017)
The State School Attendance Review Board (SARB) made the following recommendation to the State Superintendent of Public Instruction in 2016.
May 2017 State SARB Meeting Agenda (added 03-May-2017)
Agenda for the May 18, 2017 State School Attendance Review Board (SARB) Meeting at the California Department of Education.