Grand View Elementary Green Ribbon Selectee
---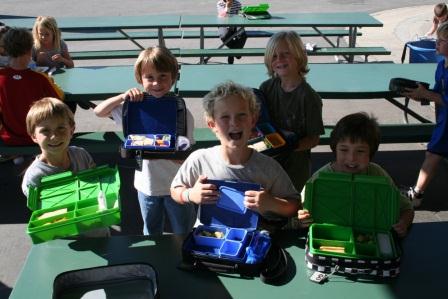 Each day, Grand View students begin with an eight-minute exercise routine. Students sell the organic produce they grow, and parents receive nutrition guidance. On Walk to School Wednesdays, students are rewarded with hand stamps, and a trophy goes to the glass with the most walkers. Last year, the school spearheaded a Walk to School Parade on Earth Day for all schools in the area, with the mayor, police, and firefighters joining students on their trek. The school worked with its district to have each school name a green representative for a monthly district-wide convening on sustainability mattes. The school uses iPads and SMART Boards, as well as chalkboards instead of paper posters. The school celebrates Trash Free Tuesdays, has both garden composting and worm bins, and has reduced lunch trash from 30 bags a day to two bags, while serving over 700 students. Students' science scores have improved from 33 to 997 percent proficiency.
Application

(PDF; 5MB)
Last Reviewed: Friday, April 15, 2016
Recently Posted in Facilities
Form SFPD 4.15 (DOC) (added 23-Nov-2016)
Required form for site or plan approval prior to the completion of school site further investigation or response action.
Title 5 Webinar (added 10-Nov-2016)
This page contains a video showing October 4, 2016 Title 5 stakeholder meeting.
Title 5 Webinar Transcript (added 10-Nov-2016)
This page contains text transcript of the Title 5 webinar.