Food Distribution Program Module of CNIPS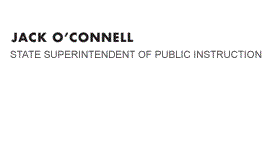 California Department of Education
Official Letter
California Department of Education
Official Letter
Dear Food Distribution Program Recipient Agency:
Food Distribution Program Module of CNIPS
The California Department of Education (CDE), Nutrition Services Division (NSD) is committed to keeping you informed of the most current progress in implementing the Food Distribution Program (FDP) module of the Child Nutrition Information and Payment System (CNIPS). As you know, the CNIPS is the new Web-based system used to streamline your administrative responsibilities for the application and meal claims processes for the Child Nutrition Programs.
When implemented, the CNIPS FDP module will streamline your administrative responsibilities by allowing you to submit orders, track your entitlement expenditures, monitor inventory in extended storage at the State Distribution Centers, complete your Annual Inventory Certification, and other FDP related activities all online.
This correspondence informs you of the following:
Timeline for rolling out the CNIPS FDP module
Plans for sponsor training
How to obtain a User Identification (ID) and password
Status of the FDP Module
The CDE has completed the design phase of the CNIPS FDP module. Our vendor is currently building and testing the various module functions. The CDE is completing the necessary planning for User Acceptance Testing. This test activity allows our staff to make sure the system is ready for your use. During this testing process, the CDE will continue to update our agencies on our progress and implementation timeframes. The CDE anticipates that our recipient agencies will begin using the FDP CNIPS module for FDP activities in early spring 2010.
Recipient Agency Training
The CNIPS is an easy-to-use system that does not require extensive training prior to implementation. The CDE plans to provide the following training tools and/or options:
CNIPS FDP Module User Manual
Integrated help feature within the CNIPS
Web-based training session (i.e. Webinar)
Recorded online software simulation
One-on-one assistance with a designated FDP specialist
Obtaining a CNIPS User ID, Password, and Help Desk Assistance
You may already have a CNIPS User ID and password provided to you with the implementation of either the School Nutrition Program or Summer Food Program modules.
If you already have a CNIPS User ID and password, your current User ID and password will enable you to access the FDP module; no additional preparation is needed at this time.
If you do not have a CNIPS User ID and password, your agency should have an agency official designated as your CNIPS administrator. The designated CNIPS administrator's primary role is to be the point of contact for CNIPS-related communications, including the receipt of the initial CNIPS User ID and password. The CNIPS administrator is able to assign additional CNIPS User IDs and passwords to staff that will need to access the CNIPS for FDP related activities.
Should you need additional assistance with obtaining a User ID, assistance with your password, or accessing the CNIPS, please contact the CNIPS Help Desk. The Help Desk is available from 8:00 a.m. to 4:30 p.m. Monday through Friday. You can contact the Help Desk by phone at 800-952-5609 (select option 6), or by e-mail at CNIPS@cde.ca.gov.
The CDE Challenge
The FDP staff is now handling two sets of responsibilities: ongoing administration of the FDP and the CNIPS development and implementation. As we move forward with the CNIPS implementation, your understanding of this challenge is greatly appreciated. We will do everything possible to ensure our dual workload does not adversely affect your FDP operations.
Once the CNIPS FDP module is available to agencies, you will be able to call your FDP specialist to get assistance with online use of the CNIPS. Otherwise, you can contact the CNIPS Help Desk for technical problems. We are committed to ensuring that your agency receives reliable program guidance and assistance.
The CDE will be providing you with regular updates about the CNIPS system. Currently, you can access general information on the CDE CNIPS Project Information Web page at http://www.cde.ca.gov/ls/nu/cn. Future updates to this Web page will include information on the status of the FDP module.
Thank you for your continued support as we implement the CNIPS. We are very excited about the improvements in customer service and access to data that the CNIPS will provide. If you have any questions, please contact Amy Bell, Commodity Consultant, Nutrition Services Division, at 916-322-5051, or by e-mail at abell@cde.ca.gov.
Sincerely,
Phyllis Bramson-Paul, Director
Nutrition Services Division
PBP:ab
Last Reviewed: Tuesday, May 12, 2015
Recently Posted in Nutrition
Professional Development for CNP Personnel (added 01-Apr-2016)
Information on professional standards, professional development, and California Department of Education (CDE) sponsored trainings opportunities for child nutrition program (CNP) personnel.
Professional Standards for SNP Personnel (added 01-Apr-2016)
Includes information, regulations, and resources for School Nutrition Program (SNP) personnel to implement the professional standards.
Team Up for School Nutrition Success (added 21-Mar-2016)
This unique learning experience serves to enhance a school's food service operation by providing peer-based technical assistance to School Nutrition Program food service directors (FSD).