USDA Foods Processors Consultant Assignments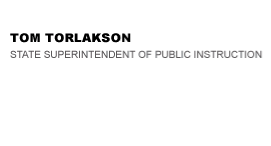 California Department of Education
Official Letter
California Department of Education
Official Letter
USDA Foods Processors' Consultant Assignments
School Year 2015-16
Manpreet "Neena" Kaur
916-323-2591
mkaur@cde.ca.gov
Jeanette Lund
916-324-6150
jlund@cde.ca.gov
Juliet Barbero
916-324-6155
jbarbero@cde.ca.gov
Ardella's Pizza
20th Century Food Products
American Foods Group
Best Express Foods
AdvancePierre
Asian Food Solutions
Better4You Meals
Basic American Foods
Bosco's Pizza Co.
Brookwood Farms, Inc.
Bongards Creamery
Buena Vista Foods
Cargill Kitchen Solutions
Burnett & Son Meat Co.
Elements Foods Group
Cargill Meat Solutions
Dos Rojos
J.M. Smucker Co.
Chef's Corner Foods
Foster Farms
Ling's (Out of the Shell)
Don Lee Farms
Highliner Foods
McCain Foods
ES Foods
Horizon Snack Foods
Miceli Dairy
Fresh Innovations
Idahoan Foods
Michael Foods
Giorgio Foods
Integrated
Nardone Brothers Baking Co.
Heinz North America
J.R. Simplot
National Food Group
Jennie O' Turkey Store
Litehouse
Pilgrim's Pride
J & J Snack Foods
M.C.I. Foods
Velmar Foods
J.T.M. Provisons
Muffin Town
N/A
Lamb Weston/Con Agra
Preferred Meals
N/A
Land O' Lakes
Premier Food & Oils/Garden Banner
N/A
Michael B's Food Products
Rich Chicks
N/A
Piazza (S.A. Piazza & Assoc.)
Rose & Shore
N/A
Red Gold
School Nutrition Plus
N/A
Revolution Foods
Schwan's Food Service
N/A
Rich Products
Tasty Brands
N/A
S & S Bakery
The Father's Table
N/A
Tabatchnick Fine Foods
Tony Roberts Company
N/A
Trident Seafoods
Tools For Schools
N/A
Unified Nutrimeals
Tyson Foods
N/A
Wawona Frozen Foods
Uno Chicago Foods
N/A
For Sales Verification, please contact Neena Kaur by e-mail at MKaur@cde.ca.gov or by phone at 916-323-2591.
Last Reviewed: Tuesday, November 15, 2016
Recently Posted in Nutrition
2017–18 SBP and SFSP Start-up and Expansion Grants (added 04-Jan-2017)
Management Bulletin SNP-01-2017/SFSP01-2017: CEC Section 49550.3: Availability of School Breakfast Program and Summer Food Service Program Start-up and Expansion Grants for State Fiscal Year 2017-18 Request for Applications.
Eligibility Requirements for SNP (added 30-Nov-2016)
Management Bulletin SNP-18-2016, USDA Policy Memorandum SP 34-2016: provides guidance on eligibility requirements and available resources for the School Nutrition Programs.
Snacks & Meal Standards for After School Programs (updated 17-Nov-2016)
This fact sheet identifies the state nutrition standards as well as the federal reimbursable requirements for snacks and meals offered in after school programs (ASP).