Memo on the 2009 Budget Act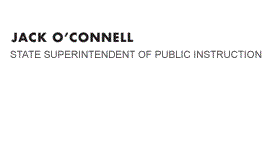 California Department of Education
Official Letter
California Department of Education
Official Letter
Dear County and District Superintendents, Charter School Administrators, and County Chief Business Officers:
2009 BUDGET ACT AND RELATED LEGISLATION
On July 28, 2009, Governor Arnold Schwarzenegger signed a package of bills amending the 2008–09 and 2009–10 budgets. The budget amendments address the budget gap of $24 billion that had developed as a result of the deepening recession since the last budget actions in February 2009. This letter provides: (1) a chronology of events leading to the most recent budget actions and (2) a description of the budgets for 2008–09 and 2009–10 as they stand currently.
OVERVIEW
The 2008–09 and 2009–10 budget years appear to be on a continual cycle of change. The Budget Act of 2008 was one of the latest-enacted budgets in recent history, signed in September 2008. It lasted less than six months before amendments were enacted in February 2009. Along with amendments to the 2008–09 budget, the February budget package included the Budget Act of 2009—five months in advance of the constitutional deadline. Due to continuing deterioration of the state economy, both the 2008–09 and 2009–10 budgets were amended in July 2009. This two-year period has seen two sets of amendments to the 2008–09 budget, one set of amendments to the 2009–10 budget, four special sessions, and numerous trailer bills. Together, the Budget Act amendments of July 2009 and the trailer bills made up a comprehensive package. A list of budget and trailer bills enacted in February 2009 and July 2009 is provided in Attachment 1.
CHRONOLOGY
Governor's Budget and Special Sessions
Due to the precipitous downfall of the state's economy, on December 1, 2008, the beginning of the 2009–10 legislative session, the Governor declared a "fiscal emergency." Pursuant to Proposition 58 (Article IV, Section 10[f] of the California Constitution), the Legislature is required to hold a special session and must act within 45 days to address the emergency. If the Legislature does not act within 45 days, it may not act on other bills or adjourn until it has done so.
In response to a 2008–09 projected deficit of $11.2 billion and a projected deficit over a two-year period (2008–09 and 2009–10) of $28 billion, the Governor proposed in the first extraordinary session a set of actions to address the deficit, including a $2.5 billion reduction to Proposition 98. The Legislature developed a majority-vote budget package; however, with the threat of a veto, the Legislature did not send the package to the Governor.
On December 19, 2008, the Governor called the Legislature into a second extraordinary session, citing a continued decline in revenues and a 2008–09 deficit of $14.8 billion with a projected deficit over the two-year period of $41.8 billion.
On December 31, 2008, ten days before the constitutional deadline, the Governor released his budget for 2009–10. In addition to proposals for 2009–10, the Governor's proposed budget included significant new proposals for revising the enacted 2008–09 budget to address the state's fiscal crisis. The package included proposals for expenditure reductions across most programs, additional revenues, security of the lottery, and borrowing.
In early January, the Legislature responded to the Governor's second extraordinary session requests and January budget proposals with a proposed budget package. The Governor vetoed the package and called a third extraordinary session.
February Action
On February 20, 2009, the Legislature and the Governor reached agreement on a package that included the 2009 Budget Act, amendments to the 2008 Budget Act and various trailer bills that amended the California Education Code (EC) and other California codes to reflect technical changes necessary to implement the budget.
The package addressed a deficit then projected at $41.6 billion over the two-year period 2008–09 and 2009–10. The budget package provided an overall spending plan of $94.2 billion in 2008–09 and $92.2 billion in 2009–10, and addressed the deficit through a mixture of spending cuts ($14.9 billion), revenue increases ($12.5 billion), borrowing ($5.4 billion), and federal dollars ($7.9 billion). The budget package also included various ballot measures that were placed before voters in the May election.
The budget package provided $50.7 billion, a $7.4 billion reduction, for Proposition 98 programs in 2008–09 and $54.9 billion, a $3.5 billion reduction, in 2009–10 as compared to the 2008 Budget Act. It also included significant programmatic changes to kindergarten through grade twelve (K–12) programs. The budget changes include: (1) funding reductions affecting general purpose funding (revenue limits) and most categorical programs in 2008–09 and 2009–10 and (2) unprecedented flexibility in spending funds from many categorical programs through 2012–13. The California Department of Education (CDE) issued two letters regarding the February budget action. Please see these budget documents on the CDE Education Budget Web page [http://www.cde.ca.gov/fg/fr/eb/].
Governor's May Revision
On May 14, 2009, five days before the May election, the Governor released his May revision of the budget. The May revision reflected the continued weakening of California's fiscal condition. As a result of a decline in state revenues, the administration increased its estimate of the two-year budget gap and projected that the Proposition 98 guarantee would drop considerably in the 2008–09 budget year.
The May revision included two scenarios: (1) if the proposed ballot measures were adopted and (2) if the proposed ballot measures failed. The ballot measures did fail and the Governor's second scenario, which projected a two-year budget gap of $63 billion, became operative. This plan reduced Proposition 98 spending in 2008–09 by $1.6 billion, to $49.1 billion, and reduced 2009–10 spending by $4.5 billion, to $50.4 billion, compared to the February budget plan.
Some major proposed changes included: (1) additional reductions to school district apportionments in 2008–09 and 2009–10, (2) additional deferrals of school district apportionment payments from 2009–10 to 2010–11, (3) child care changes associated with eliminating the CalWORKS cash aid program, and (4) a provision that would allow school districts to reduce the instructional day/instructional year by up to seven days, limited to no more than three years.
Final Amended Budget Act of 2009
With the worsening of the state's economic condition and the February-enacted budget already out of balance, the Governor called a fourth extraordinary session on July 1. Finally, in the same month, the Governor and the Legislature struck a budget deal to close the $24 billion budget gap that had developed since February. On July 28, 2009, the Governor signed bills to amend the Budget Acts of 2008 and 2009 and to make statutory changes necessary to implement the budget package.
The budget package reduced the February-enacted Proposition 98 funding of $50.7 billion by $1.6 billion for a revised 2008–09 Proposition 98 level of $49.1 billion. This amount is $9 billion below the original 2008 Budget Act funding level. For 2009–10, the Proposition 98 funding level is $50.4 billion, $4.5 billion less than the February-enacted funding level of $54.9 billion. This amount is a decrease of $8 billion compared to the original 2008 Budget Act.
The Proposition 98 minimum funding level was certified in ABX4 3 (Chapter 3, Statutes of 2009, Fourth Extraordinary Session) for fiscal years 2005–06 through 2008–09. The language specifies an outstanding maintenance factor of $11.2 billion to be restored over time to the Proposition 98 base as the state's economy and revenues improve, as provided in the Constitution of the State of California.
2008–09 KINDERGARTEN THROUGH GRADE TWELVE IN DETAIL
This section describes changes made in February 2009 and July 2009 to the 2008–09 budget as originally enacted in September 2008.
Budget Changes
The February budget package imposed the following reductions that were characterized as "non-programmatic," that is, they affected spending counting towards the Proposition 98 guarantee but did not represent reductions in funds provided to schools to support programs in the 2008–09 year. The budget package:
Re designates $1.1 billion in revenue limits as coming from Proposition 98 settle-up funds. (Settle-up funds are funds that are owed to schools due to under funding of Proposition 98 in previous years.)
Defers $2.9 billion of payments for the principal apportionment and kindergarten through grade three (K–3) Class Size Reduction (CSR) from February to July 2009. (These funds had previously been deferred to April—this action makes technical changes and extends the deferral to July.)
The February budget package made the following programmatic reductions:
$247.1 million to eliminate the 0.68 percent cost-of-living adjustment (COLA) provided in the 2008 Budget Act for revenue limits.
$944 million from revenue limits on top of the elimination of the COLA. The deficit factor applied to revenue limits is 7.844 percent for school districts and 7.839 percent for county offices of education.
$944 million in 15.4 percent across-the-board reductions affecting most categorical programs. Excluded programs are Nutrition, Economic Impact Aid, K–3 CSR, Special Education, Child Development, After School Education and Safety, and the Quality Education Investment Act (QEIA). The package authorizes the CDE to recover funds that had already been distributed through an offset to principal apportionment and categorical program payments.
$203 million to reflect anticipated savings and revised caseload estimates in a number of programs.
The July budget package reduced $1.6 billion in 2008–09 Proposition 98 funding through a reversion ("sweep") of undistributed categorical program balances. The package provided funding in 2009–10 to backfill $1.5 billion of these cuts and provided for a per-average daily attendance reduction to be applied to apportionments for revenue limits, charter school general purpose entitlements, and, if necessary, categorical programs. These transactions will be for the most part "transparent" at the local level; they will be implemented by accounting adjustments at the state level.
Categorical Flexibility
The February budget package authorizes local educational agencies (LEAs) to use funds from about 40 categorical programs "for any educational purpose" for a five-year period ending June 30, 2013. Nineteen General Fund programs, plus all programs funded from the tobacco tax and other special funds, plus federal funds, are excluded from this flexibility provision. While the underlying statutes for programs affected by the flexibility provision remain in place, the language states that LEAs using the flexibility provision "shall be deemed to be in compliance with the program and funding requirements contained in statutory, regulatory, and provisional language." Attachment 2 provides a list of programs affected by the flexibility provisions.
The February legislation, as amended in July requires LEA governing boards, as a condition of receiving funds, at a regularly scheduled open hearing, to take testimony, discuss, approve or disapprove the proposed use of funds, and make explicit the use of funds from each of the items affected by the flexibility provisions.
The February legislation provides that funding in the five-year period for affected programs shall be allocated based on 2008–09 LEA funding levels rather than the factors used in the existing formulas (for example, funds for a program currently allocated based on enrollment will instead be allocated based on 2008–09 funding levels). The July amendments provide for a base year of 2007–08 instead of 2008–09 for the following programs: Supplemental Instruction, Regional Occupational Centers and Programs, Adult Education, Community Day Schools, Reader Services for Blind Teachers, Cal-SAFE, Ninth Grade CSR, and the Advanced Placement Fee Waiver Program. The July amendments also prohibit districts that receive funding on behalf of a charter school pursuant to EC sections 47634.1 and 47651 from redirecting funds for another purpose unless otherwise authorized in law, or pursuant to an agreement between the charter school and the chartering authority.
LEAs are required to use the Standardized Account Code Structure to report expenditures of funds pursuant to categorical flexibility using the appropriate function codes to indicate the activities for which the funds are expended and the State Superintendent of Public Instruction is required to report this information to the Legislature (due February 2010).
Use of Year-end Balances
The February budget package also allows LEAs to use restricted account balances as of June 30, 2008, with certain exceptions, for any educational purpose in 2008–09 and 2009–10. It is important to note that: (1) the July amendments made some changes in the specific programs affected by this provision and (2) reserves committed for bond funds, sinking funds, and federal funds are not available for this flexibility. Attachment 2 identifies Budget Act items that are affected by this provision, as amended in July.
Changes to Maintenance Contributions
The February budget package reduces, for a five-year period, required contributions into routine restricted maintenance accounts from 3 percent to 1 percent of an LEA's general fund expenditures. The July legislation exempts LEAs with facilities maintained in good repair pursuant to the Williams settlement from the 1 percent requirement entirely. These changes are effective through 2012–13.
Changes to Kindergarten Through Grade Three Class Size Reduction Penalties
The February budget package reduces penalties under the K–3 CSR program for a four-year period beginning in 2008–09. Previously, steep reductions in funding were imposed for classes that received class-size reduction funding but exceeded 20.44 students. The previous penalties had the effect of completely eliminating funding when a class was greater than or equal to 21.9. Under the new provisions, the maximum penalty is 30 percent of funding, and it is applied only when class size is 25 or more. The budget package did not change the existing provision that limits reimbursement to 20 pupils in a class. The July amendments clarify that an LEA cannot receive funding for more classes than the LEA applied for by January 31, 2009.
Instructional Materials
The February budget package, as amended in July, provides that the State Board of Education (SBE) shall not adopt instructional materials or develop curriculum frameworks until 2013–14.
Between 2008–09 and 2012–13, LEAs are required to provide sufficient instructional materials for all students. When purchasing instructional materials LEAs must buy standards-aligned instructional materials, and in the case of kindergarten through grade eight, LEAs must purchase instructional materials that were state-adopted prior to July 1, 2008, unless the LEA purchased materials adopted after July 1, 2008.
Child Development
The February budget package reduces child care funding by $97 million and delays implementation of regional market rate changes scheduled for March 1, 2009. The budget also includes a $108 million reappropriation from 2007–08 child care savings for CalWORKs Stage 2. This reappropriation will offset the shortfall in one-time savings from the After School Education and Safety program that were anticipated to be available to fund part of the 2008–09 costs for Stage 2.
2009–10 KINDERGARTEN THROUGH GRADE TWELVE IN DETAIL
This section describes the budget for 2009–10 as amended in July.
Major Budget Changes
The budget package:
Reduces revenue limits, and makes commensurate categorical reductions for basic aid districts, for a savings of $2.2 billion. The deficit factor to be applied to revenue limits will be 18.355 percent for school districts and 18.621 percent for county offices of education.
Appropriates $1.5 billion to repay the 2008–09 reversion of undistributed categorical program balances. The budget also reduces apportionments (or categorical programs in basic aid districts) by an equivalent amount on a per average daily attendance basis. This repayment amount is only $1.5 billion rather than $1.6 billion because $90 million in High Priority Schools Grant funds did not need to be replaced due to the elimination of the program. This reduction is imposed in the July amendments.
Reduces $374 million for an across-the-board 19.8 percent reduction to certain categorical programs compared to the 2008–09 budget as originally enacted.
Restores $14.4 million to maintain the existing family fee schedule for child care programs.
Revises the schedule for distributing cash to LEAs for most programs. The new schedule calls for 5 percent in July, 5 percent in August, and 9 percent each month thereafter. For 2009–10 only, the budget package layers additional cash deferrals on top of this schedule in July, August, and November.
In addition to existing deferrals from February and June, starting in 2010, defers $700 million of principal apportionment payments from April and $1 billion from May to August.
California High School Exit Examination and Pupil Assessment
The budget package exempts special education pupils from the California High School Exit Examination (CAHSEE) graduation requirement until the SBE makes a determination that alternative means of demonstrating academic achievement are: (1) not feasible or (2) have been implemented. The SBE action will be based on the recommendations of the panel convened pursuant to Assembly Bill 2040 (Chapter 666, Statutes of 2008).
The state assessments budget was reduced by $17.1 million as part of the across-the-board categorical program cuts. The CDE is working with the Department of Finance (DOF) to reduce testing program costs.
Home-to-School Transportation
The budget deletes $404 million in special funds for home-to-school transportation, but backfills a portion of the cut with $282 million in Proposition 98 funds, resulting in a net 19.8 percent cut in 2009–10. State Special Schools transportation will be funded with federal funds.
Charter School Facilities Grant Program
The budget brings the Charter Schools Facilities Grant program funding to a current basis. Previously, these funds were provided one year in arrears.
Program Improvement Schools and Districts
The budget package:
Prevents the CDE or the SBE from directing which funds districts must use to implement corrective actions or sanctions.
Appropriates $175 million in Title I set-aside funds and $426 million in School Improvement Grant (SIG) funds. These amounts include ARRA funds. The SIG amount assumes that the state can successfully compete for ARRA SIG funds. The federal guidelines for ARRA SIG funds have not yet been released. Budget language directs these funds to be used for LEA corrective action pursuant to the provisions of AB 519, enacted in September 2008, and the Quality Education Investment Act (QEIA) (see next section), with any remaining funds to be allocated pursuant to legislation. The CDE is reviewing this language to determine implications and implementation activities.
Quality Education Investment Act
The budget package:
Suspends the $450 million statutory appropriation (from settle-up funds) for QEIA for 2009–10 and extends the program for one additional year through 2014–15.
Appropriates $402 million (the K–12 portion of the QEIA funding) in Proposition 98 funding for QEIA.
Reduces 2009–10 revenue limit funding, or charter school general purpose entitlements, for those entities choosing to continue to participate in QEIA by the amount they receive for QEIA.
Allows districts participating in QEIA to apply for federal Title I set-aside and SIG funds, and requires the CDE to fund these districts if they meet eligibility requirements for the funds. Some QEIA schools would not be eligible because they are not Title I schools in Program Improvement. In addition, there is not likely to be sufficient funding from currently available funds to meet the existing award amounts for QEIA eligible schools. The CDE is working with the DOF to identify other funding sources to fill this gap.
Sale of Surplus Property
The budget allows proceeds from the sale of surplus real property and any personal property located on the site, which were purchased entirely with local funds to be placed into the general fund and used for any one-time general fund purpose. If the purchase of the property was made using proceeds of a local general obligation bond or developer fees, the amount of the proceeds deposited into the general fund may not exceed the percentage computed by the difference between the proceeds and the purchase price divided by the proceeds. Prior to exercising this authority, districts must certify specific information to the State Allocation Board and present a plan at a regularly scheduled public meeting. Any district exercising this authority will be ineligible for hardship funding from the State School Deferred Maintenance Fund for five years after the date that the proceeds are deposited into the general fund.
Reserve for Economic Uncertainties
The budget package reduces the reserve for economic uncertainties in fiscal year 2009–10 to one-third of the percentage in the Criteria and Standards adopted by the SBE pursuant to EC Section 33128 as of May 2009. School districts are required to make progress in returning to compliance with the Criteria and Standards during the 2010–11 fiscal year. Compliance with the requirements for a reserve for economic uncertainties must be fully restored during the 2011–12 fiscal year.
Child Development
The budget package fully funds CalWORKs Stage 2 and Stage 3 child care, maintains the regional market rate ceiling at the 85th percentile of the 2005 regional market rate survey, and rejects proposed increases in the family fee schedule. Funding for the Extended Day program is provided only through the end of August 2009, at which time the program is eliminated. In addition, the package requires the CDE to gather information and develop a profile of the families receiving subsidized child care services.
The budget continues the General Fund reductions imposed in 2008–09, and uses ARRA funds to partially preserve center-based slots while increasing the overall number of voucher-based slots.
American Recovery and Reinvestment Act of 2009
The budget authorizes expenditure of the remaining American Recovery and Reinvestment Act (ARRA) funds, including Title I ($540 million), Individuals with Disabilities Education Act ($634 million), and State Fiscal Stabilization Funds ($600 million).
Flexibility
The budget package includes the following additional flexibility:
Allows school districts, county offices of education and charter schools to reduce five instructional days and/or the equivalent number of minutes per year without incurring a loss of the funding through 2012–13.
Allows some new schools to apply for funds from programs affected by the flexibility provisions and capped at base year participation levels.
WHAT'S NEXT?
According to the DOF, the state budget situation is likely to remain a challenge. The DOF projects a substantial deficit in the coming fiscal year. While the July projected deficit has been closed, more actions may be necessary. We will continue to update you as changes occur.
You can find detailed information about individual programs on the CDE Funding Web page [http://www.cde.ca.gov/fg/fo/]. The information available includes a program description, the allocation methodology, eligibility criteria, application process, and important dates. You can also subscribe to the Funding mailing list to receive e-mail notifications as requests for applications are announced and posted on the CDE Available Funding Web page [http://www.cde.ca.gov/fg/fo/af/].
If you have any program-specific questions regarding the impact of the budget package on a particular program, please utilize the CDE Search CDE Funding Web page [http://www.cde.ca.gov/fg/fo/sf/] for CDE funding and contact information.
If you have any questions regarding the state education budget, please contact the Fiscal Policy Division by phone at 916-319-0821. You may also contact Carol Bingham, Director, Fiscal Policy Division, by e-mail at cbingham@cde.ca.gov. [Note: the preceding contact information is no longer valid.]
Sincerely,
JACK O'CONNELL
JO:ap

---
NOTICE: The guidance in this letter is not binding on local educational agencies or other entities. Except for the statutes, regulations, and court decisions that are referenced herein, this letter is exemplary, and compliance with it is not mandatory. (See California
Education Code
Section 33308.5.)
Last Reviewed: Tuesday, September 27, 2016
Recently Posted in Editorials & Letters
New Content in History–Social Science Framework (added 18-Jul-2017)
Letter to County and District Superintendents, Charter School Administrators, and High School Principals regarding the new content in the History–Social Science Framework for California Schools adopted by the Board of Education on July 14, 2016.
California Teachers Summit for 2017 (added 30-Jun-2017)
Letter to County and District Superintendents, Charter School Administrators, and Principals regarding the third annual Better Together: California Teachers Summit on July 28, 2017.
Career Technical Education Incentive Grants (added 28-Jun-2017)
Letter to County and District Superintendents and Charter School Administrators regarding California Career Technical Education Incentive Grants.