Letter from Tom Torlakson to Chancellor Harris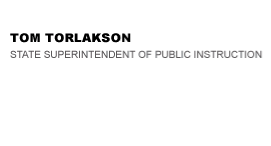 California Department of Education
Official Letter
California Department of Education
Official Letter
Dr. Brice W. Harris, Chancellor
California Community Colleges
1102 Q Street, Suite 4554
Sacramento, CA 95811
Dear Dr. Harris:
Congratulations on you recent appointment as Chancellor for the California Community Colleges. In appointing you as the 15th Chancellor of the California Community Colleges, I am pleased that the Board of Governors recognized your outstanding record of leadership and accomplishments.
I am particularly impressed that you were the longest-serving chancellor at the Los Rios Community College District in Sacramento. During your tenure at Los Rios, I understand that you led two local bond measures that funded facilities improvements and allowed the district to serve thousands of additional students. I also understand that in overseeing the establishment of the district's fourth college in Folsom several years ago, you provided the vision that resulted in the construction of a new regional performing arts center that is now situated on that campus.
As you know, our respective public education segments have in common many of the same goals and challenges. I hope that you share my view that resolving the many important issues we both face depends on an effective collaboration between our segments at both the state and local levels.
I wish you great success in your new position, and I look forward to meeting with you in the very near future.
Please do not hesitate to contact my office if I can ever be of assistance to you.
Sincerely,
Tom Torlakson
TT:jr
Last Reviewed: Tuesday, September 1, 2015
Recently Posted in Editorials & Letters