US Dept of Education on CA Interns and HQT Status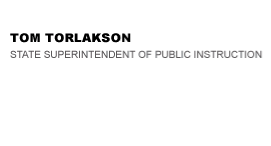 California Department of Education
Official Letter
California Department of Education
Official Letter
Dear County and District Superintendents and Charter School Administrators:
U.S. DEPARTMENT OF EDUCATION ISSUES ADVICE REGARDING CALIFORNIA
INTERNS AND HIGHLY QUALIFIED TEACHER STATUS
On September 27, 2010, the U.S. Court of Appeals for the Ninth Circuit, ruled on Renee v. Duncan. The Court ruled that the federal regulation that permits teachers who are participating in an alternative route to achieving full certification conflicts with the statute and does not meet the requirements of the Elementary and Secondary Education Act (ESEA) of 1965. The California Department of Education has received several inquiries from the field regarding the impact of this decision on California's regulations on this issue. It is important to note that California was not a party to the Renee v. Duncan litigation, and the California regulation was not argued before the Court.

Part of a Continuing Resolution that the U.S. Congress passed, and the President signed in late December 2010, addresses the alternative certification/Highly Qualified Teacher (HQT) issue. The provision amends the ESEA to confirm that teachers in alternative route programs may continue to teach as fully certified-highly qualified teachers under provision of this regulation until 2012–13, subject to any provision that Congress may enact before then in a reauthorized ESEA.
SEC. 163. (a) A 'highly qualified teacher' includes a teacher who meets the requirements in 34 Code of Federal Regulations 200.56(a)(2)(ii), as published in the Federal Register on December 2, 2002; (b) This provision is effective on the date of enactment of this provision through the end of the 2012–13 academic year.
Therefore, local educational agencies are not under any obligation to alter their current practices.

If you have any questions regarding this subject, please contact Lynda Nichols, Education Programs Consultant, Title II Leadership Office, by phone at 916-323-5822 or by e-mail at lnichols@cde.ca.gov. [Note: this contact information is no longer valid.]

Sincerely,

Tom Torlakson

TT:rt
Last Reviewed: Friday, February 17, 2017
Recently Posted in Editorials & Letters
K-8 Instructional Materials in Science (added 08-May-2017)
Letter to County and District Superintendents, Charter School Administrators, and interested individuals and organizations requesting their assistance to recruit individuals to participate in the evaluation of K-8 instructional materials.
2017 Great California ShakeOut (added 13-Apr-2017)
Letter to County and District Superintendents and Charter School Administrators regarding the Great California ShakeOut on October 19, 2017.