Public Charter Schools Grant Program Update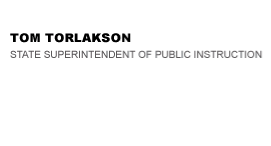 California Department of Education
Official Letter
California Department of Education
Official Letter
Dear County and District Superintendents, Charter School Administrators, Charter Management Organizations, Charter School Developers, California Charter Schools Association, and Charter Schools Development Center:
PUBLIC CHARTER SCHOOLS GRANT PROGRAM UPDATE
The California Department of Education (CDE) is currently updating the Public Charter Schools Grant Program Request for Applications (PCSGP RFA) 2010–2015 and PCSGP Planning and Implementation Grant application for the 2011–12 fiscal year (FY). Therefore, the application is currently not available on the CDE Web site. We also note that the CDE has allocated all PCSGP grant funds that were available for the 2010–2011 FY and is unable to accept new applications at this time.
The purpose of this letter is to provide the submittal and processing schedule for new applications for the 2011–2012 and subsequent FYs. We are expecting that funds for new PCSGP Planning and Implementation Grants for the 2011–2012 FY will not be available until after October 2011 and that the earliest new approved applications will be funded is April 1, 2012. You will be notified by e-mail when the revised PCSGP RFA and application are available.
The CDE is continuing to process all applications for new grants that were received by March 31, 2011. CDE consultants will be contacting applicants within the next two months to discuss the applications.
Due to changes the CDE is making in the PCSGP application scoring process that are needed to comply with U.S. Department of Education requirements, the following tentative PCSGP time line is being projected for FY 2011–12:
July 2011: Revised PCSGP RFA and application available
August–October 2011: CDE Technical assistance available for completing and revising applications
August–October 2011: Application filing for new grants
January and February 2012: Applications scored
February and March 2012: Applicants notified of grant approval or denial and award amounts
April 2012: 2011–12 funds released
Beginning in January 2012, the CDE will accept PCSGP applications during two filing periods during each calendar year:
January–March, with first quarter funds distributed the following October
August–October, with first quarter funds distributed the following April
The final filing period will be August–October 2014.
The revised PCSGP RFA will include detailed information about completing the PCSGP Work Plan, a major component of the application score, as well as information related to the required governance and fiscal management training components. Developers who are planning to apply for a PCSGP Planning and Implementation Grant during the 2011–2012 FY are encouraged to review their charters to ensure that their schools meet the eligibility requirements:
The governance structure in the school's charter must meet the requirement of being a highly autonomous charter school (See pages 7 and 8 of the PCSGP RFA, 2010–2015 for these requirements). The original CDE PCSGP RFA for 2010–2015 Word document is available at http://www.cde.ca.gov/fg/fo/r1/documents/pcsgp10app.doc.


The Public Random Drawing (lottery) procedures in the school's charter must comply with Appendix J in the PCSGP RFA.
If the school's charter does not meet these requirements, the developer is advised to work with the charter authorizer to revise the school's charter. Autonomy and Public Random Drawing sections of the PCSGP RFA will not be changed in any revisions of the document.
Future grant applicants also are advised to begin drafting the school's PCSGP Work Plan, which will be incorporated into the PCSGP application. All seven components of the PCSGP Work Plan must be fully developed for the complete time period for which PCSGP funds will be requested. Guidance for developing the PCSGP Work Plan, including concrete examples of activities, timelines, staff designees, and expenditures associated with a specific objective, are detailed in the "Guide to Completing the Online Work Plan for the Public Charter Schools Grant Program 2010–2015 Application: Planning and Implementation Grants," which can be found on the CDE PCSGP Web page at http://www.cde.ca.gov/sp/cs/re/pcsgp.asp.
If you have any questions regarding this information, please contact the CDE Charter Schools Division by phone at 916-322-6029 or by e-mail at charters@cde.ca.gov.
Sincerely,
Tom Torlakson
TT:ll
Last Reviewed: Thursday, December 31, 2015
Recently Posted in Editorials & Letters
K-8 Instructional Materials in Science (added 08-May-2017)
Letter to County and District Superintendents, Charter School Administrators, and interested individuals and organizations requesting their assistance to recruit individuals to participate in the evaluation of K-8 instructional materials.
2017 Great California ShakeOut (added 13-Apr-2017)
Letter to County and District Superintendents and Charter School Administrators regarding the Great California ShakeOut on October 19, 2017.