State Board of Education Call for Applications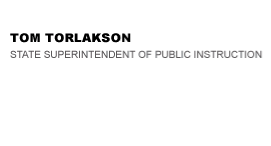 California Department of Education
Official Letter
California Department of Education
Official Letter
December 15, 2011
Dear County and District Superintendents and Charter School Administrators:
CALIFORNIA STATE BOARD OF EDUCATION 2012 CALL FOR APPLICATIONS
INSTRUCTIONAL QUALITY COMMISSION
I am requesting your assistance in recruiting individuals to apply for membership on the Instructional Quality Commission (Commission), formerly known as the Curriculum Development and Supplemental Materials Commission. The Commission is an advisory body to the State Board of Education (SBE) and consists of 16 public members, 13 of whom are appointed by the SBE.
The Commission will be responsible for advising the SBE on matters related to curriculum and instruction. The Commission: (1) develops and recommends curriculum frameworks; (2) develops and recommends criteria for evaluating instructional materials submitted for adoption; (3) evaluates instructional materials that have been submitted by publishers and makes recommendations to adopt or reject each submission; (4) recommends policies and activities to the SBE, the California Department of Education (CDE), and local educational agencies regarding curriculum and instruction; and (5) advises and makes recommendations to the SBE on implementing the state's academic content standards.
Individuals appointed to the Commission will serve staggered terms of up to, but no more than, four years commencing in March 2012. All applications must be received by January 18, 2012. The application and supplemental questionnaire can be found on the SBE Commissions and Committees Application Information Web page at http://www.cde.ca.gov/be/cc/ab. Please download and distribute these forms to any and all qualified candidates in your schools or organizations who might be interested in serving on the Commission.
I encourage you to help us recruit qualified applicants. If you have any questions regarding the Commission, or wish to have an application packet faxed to you, please contact Thomas Adams, Executive Director, Instructional Quality Commission, by phone at 916-319-0881 or e-mail at tadams@cde.ca.gov. If you have any questions regarding the SBE's appointment process, please contact Camille Esch, Principal Education Policy Consultant, State Board of Education, by phone at 916-319-0827 or by e-mail at cesch@cde.ca.gov [Note: the preceding contact information is no longer valid. Please contact Nancy Brownell, Principal Education Policy Consultant, State Board of Education, by phone at 916-319-0693 or by e-mail at nbrownell@cde.ca.gov].
Thank you for your assistance and cooperation in disseminating this information.
Sincerely,
Tom Torlakson
TT:ty
Last Reviewed: Tuesday, March 8, 2016
Recently Posted in Editorials & Letters