Civic Learning Award for CA Public Schools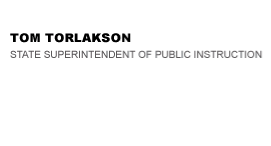 California Department of Education
Official Letter
California Department of Education
Official Letter
October 18, 2013
Dear County and District Superintendents, Charter School Administrators, and High School Principals:
2013-14 CIVIC LEARNING AWARDS PROGRAM
There is an increasing appreciation that we do need to know how our government works: national, state and local. . . . and that this is part and parcel of the things that every young person wants to know because they want to have an effect.

United States Supreme Court Justice Sandra Day O'Connor (Ret.)
We recognize and value the important role of public schools in preparing students for participation in our democracy and have begun a partnership to support civic education in California. It is therefore with great pleasure that we invite you to apply for the new Civic Learning Award for California public high schools. The awards are designed to both celebrate successful efforts to engage students in civic learning and to identify successful models that can be replicated in other schools.
The Civic Learning Award program has three levels: Awards of Excellence, Distinction, and Merit. Winners will be selected by a panel of experts based on the depth and breadth of their civic learning courses/clubs/programs. Award of Excellence winners will receive a personal visit from Chief Justice Tani G. Cantil-Sakauye; Award of Distinction winners will be visited by an appellate court justice; and superior court judicial officers will provide recognition to schools receiving the Award of Merit. A plaque will also be provided to award-winning schools.
We hope that you will take this opportunity to recognize the civic educators at your school and share the enclosed application with them. The application is also available online at http://www.cde.ca.gov/eo/in/civiclearningaward.asp and http://www.courts.ca.gov/23201.htm. If you have questions, please contact Deborah Genzer of the Administrative Office of the Courts at 415-865-8755 or deborah.genzer@jud.ca.gov or Craig Cheslog [Note: the preceding contact is no longer valid.] Jason Spencer, Principal Advisor to State Superintendent of Public Instruction Tom Torlakson, at 916-319-0800 or jaspencer@cde.ca.gov.
Sincerely,
Tani G. Cantil-Sakauye
Chief Justice of California and Chair of the Judicial Council
Tom Torlakson
State Superintendent of Public Instruction
Enclosure 1 [Note: the link to Enclosure 1 is no longer active]
Enclosure 2 [Note: the link to Enclosure 2 is no longer active]
Last Reviewed: Thursday, February 23, 2017
Recently Posted in Editorials & Letters
Transitional Kindergarten Professional Learning (added 23-May-2017)
Letter to County and District Superintendents, Charter School Administrators, and Elementary School Principals regarding transitional kindergarten professional learning training and deadlines.