Seasonal Influenza Prevention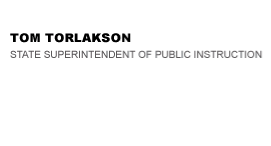 California Department of Education
Official Letter
California Department of Education
Official Letter
January 17, 2013
Dear County and District Superintendents, Charter School Administrators, and High School Principals:
SEASONAL INFLUENZA PREVENTION
As educators, we know that students must be healthy in order to do their best in school. With student health under my purview as State Superintendent of Public Instruction, I am keenly aware of how quickly an illness can spread through classrooms and entire schools. With this in mind, the news about the seriousness of the current flu season is of great concern. At the end of December, 41 states had reported widespread cases of influenza. Because the virus is traveling from east to west, flu cases have just begun to appear in California. Therefore, before the flu is widespread in California, please remind staff, students, and families about proper precautions to stay healthy.
The Centers for Disease Control and Prevention (CDC) recommends that everyone aged six months and older receive an annual seasonal flu vaccination. According to an analysis by the National Center for Health Statistics, approximately 38 million school days are lost each year due to seasonal flu. A separate study showed an association between children being sick and parents missing work to care for them. These statistics exemplify why our schools should adhere to the CDC's recommendations and direct parents to their child's health care provider, local health department clinic, or local pharmacy for a seasonal flu vaccination.
Please remember that stopping the flu starts with you. A flu vaccination is the best and most effective way to protect students, school staff, parents, and of course, ourselves.
For more information, including guidance and resources to help schools provide appropriate advice to students and families on staying healthy, please visit the California Department of Education Influenza (Flu) Web page at http://www.cde.ca.gov/ls/he/hn/fluinfo.asp.
If you have any questions regarding this subject, please contact Donna Bezdecheck, School Health Education Consultant, Coordinated School Health and Safety Office, by phone at 916-319-0914 or by e-mail at Dbezdech@cde.ca.gov. [Note: the preceding contact information is no longer valid. For more information, contact the Coordinated School Health and Safety Office at 916-319-0914.]
Sincerely,
Tom Torlakson
TT:db
2013-00236
Last Reviewed: Monday, March 7, 2016
Recently Posted in Editorials & Letters