California Health Science Building Project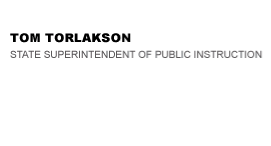 California Department of Education
Official Letter
California Department of Education
Official Letter
March 6, 2013
Dear County and District Superintendents and Charter School Administrators:
2013–14 CALIFORNIA HEALTH SCIENCE CAPACITY BUILDILNG PROJECT REQUEST FOR APPLICATIONS FOR FUNDING
The California Department of Education (CDE) in coordination with the California Community Colleges Chancellor's Office is pleased to announce the availability of incentive grant funds for the Health Science Capacity Building Project (HSCBP), authorized by the Governor's Career Technical Education (CTE) Budget.
The purpose of this Request for Applications is to build quality Health Science Pathway Programs statewide leading to industry certificate or licensure, a health science-related associate degree, and/or a bachelor's degree in an effort to prepare an adequate number of qualified workers to meet the critical worker shortages in the health-care industry by preparing students for jobs or for postsecondary options. Applicants must be committed to quality Health Science Pathway Programs.
Grant funds will be used to: (1) attend the Health Science Educators' Institute with a team of dedicated stakeholders representing grades seven through fourteen and (2) select up to five health science pathway components for either development or enhancement of a pathway. You can find information on the CDE HSCBP Request for Applications Web page at http://www.cde.ca.gov/fg/fo/r17/hscbp13rfa.asp and on the Health Careers Education Web page at http://www.cde.ca.gov/ci/ct/hc/.
If you have any questions regarding this subject, please contact Cindy Beck, Health Careers Education Programs Consultant, CTE Leadership and Instructional Support Office, by phone at 916-319-0470 or by e-mail at cbeck@cde.ca.gov.
Sincerely,
Tom Torlakson
TT:cb
Last Reviewed: Tuesday, March 8, 2016
Recently Posted in Editorials & Letters