American Printing House for the Blind Letter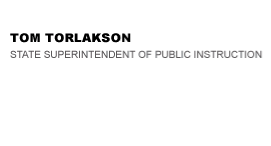 California Department of Education
Official Letter
California Department of Education
Official Letter
August 28, 2013
Dear County and District Superintendents and Charter School Administrators:
ANNUAL REGISTRATION OF LEGALLY BLIND STUDENTS FOR THE AMERICAN PRINTING HOUSE FOR THE BLIND FEDERAL QUOTA PROGRAM
The American Printing House for the Blind (APH) Federal Quota Program allocates federal funds to public and private educational programs that register students who are legally blind. The amount allocated to each agency is based on the number of students registered with the APH. The allocation entitles students to receive digital textbook files, educational aids, and special equipment at no cost to the local educational agency.
Each Director of Special Education is responsible for ensuring that students in the category of legally blind are registered annually. In some instances, the education of the visually impaired may be provided by a charter school, the County Office of Education, or the Special Education Local Plan Area. In this case, it is your responsibility to ensure your students are registered through the agency providing special education services. Registration information will be sent in early December 2013. Please be advised that registration begins on the first Monday in January 2014 and must be completed by the end of the month.
Information about ordering APH products is available on the California Department of Education Media Ordering Guide Web page at http://csmt.cde.ca.gov/. If you have any questions, please contact Jonn Paris-Salb, Education Administrator, Clearinghouse for Specialized Media and Translations Unit, by phone at 916-323-2202 or by e-mail at jparisalb@cde.ca.gov.
Please accept my sincere appreciation for all the effort and commitment you provide to the success of students with disabilities.
Sincerely,
Tom Torlakson
TT:jp
2013-03401
Last Reviewed: Friday, November 18, 2016
Recently Posted in Editorials & Letters
K-8 Instructional Materials in Science (added 08-May-2017)
Letter to County and District Superintendents, Charter School Administrators, and interested individuals and organizations requesting their assistance to recruit individuals to participate in the evaluation of K-8 instructional materials.
2017 Great California ShakeOut (added 13-Apr-2017)
Letter to County and District Superintendents and Charter School Administrators regarding the Great California ShakeOut on October 19, 2017.