Guidelines to Report Child Abuse Allegations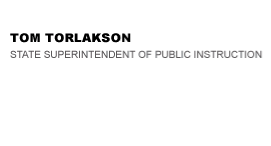 California Department of Education
Official Letter
California Department of Education
Official Letter
March 5, 2014
Dear County and District Superintendents and Charter School Administrators:
REVISED GUIDELINES FOR PARENTS AND GUARDIANS TO FOLLOW TO
REPORT ALLEGATIONS OF CHILD ABUSE OCCURRING AT A SCHOOL SITE
As educators, our most important duty is the protection of the children in our care. California Education Code requires the California Department of Education (CDE) to adopt guidelines parents and guardians can follow in the event that they need to file a complaint of child abuse against a school official, employee, or other person for abuse allegedly committed against a child at a school site.
The attached guidelines, which the CDE recently revised, describe the recommended procedures to be followed in filing such a complaint.
Pursuant to California Education Code Section 48987, the school district or County Office of Education (COE) shall, upon request, disseminate these guidelines to parents and guardians of students in their primary language.
In addition to disseminating these guidelines, school districts and COEs are encouraged to inform parents and guardians who inquire about filing a complaint of child abuse occurring at a school site of these guidelines and how they can go about filing such a report. If a parent or guardian seeks such information and speaks a primary language other than English, the district or COE shall provide for an interpreter for that parent or guardian.
The attached guidelines set forth the process a parent or guardian should follow in the event of an alleged incident of abuse at a school site. The process includes filing a formal report with an "appropriate law enforcement agency." An appropriate law enforcement agency may be any of the following:
A local police or sheriff's department (not including a school district police department or school security department)


A county probation department if designated by the county to receive child abuse reports


A county welfare department or county child protective services
The law enforcement agency is required by law to investigate all complaints. If the complaint is determined to be "substantiated" by the law enforcement agency, that agency shall transmit a copy of the report to the governing board of the school district or COE governing the school site.
The district or COE must handle the report within the provisions set forth in California Education Code Section 44031 pertaining to personnel records. In addition, a copy of any substantiated report would be forwarded to the California Department of Justice for reporting to the Child Abuse Central Index database.
In addition, these guidelines advise that if the child is disabled and enrolled in special education, a parent or guardian may file a separate complaint with the CDE Special Education Division. While the CDE does not investigate allegations of child abuse, the CDE may investigate any conditions which involve immediate danger or threat to the health, safety, or welfare of a child or which may result in the denial of a free and appropriate education.
Please direct questions about the reporting guidelines to Stephanie Papas, School Health Education Consultant, Coordinated School Health and Safety Office, by phone at 916-445-8441 or by e-mail at spapas@cde.ca.gov. [Note: the preceding contact information is no longer valid. Nancy Zarenda is now the School Health Education Consultant. She can be reached by phone at 916-445-8441 or by e-mail at nzarenda@cde.ca.gov.]
A copy of these guidelines as well as further information on the reporting of child abuse is available on the CDE Child Abuse Prevention Web page at http://www.cde.ca.gov/ls/ss/ap/.
Sincerely,
Tom Torlakson
TT:ccc
Attachment [http://www.cde.ca.gov/ls/ss/ap/childabusereporting.asp]
2014-01637
Last Reviewed: Monday, May 16, 2016
Recently Posted in Editorials & Letters