Request for Reviewers to Evaluate Materials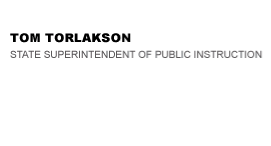 California Department of Education
Official Letter
California Department of Education
Official Letter
March 19, 2014
Dear County and District Superintendents and Charter School Administrators:
REQUEST FOR REVIEWERS TO EVALUATE 2015 KINDERGARTEN THROUGH GRADE EIGHT INSTRUCTIONAL MATERIALS IN ENGLISH LANGUAGE ARTS/ENGLISH LANGUAGE DEVELOPMENT
I am requesting your assistance to recruit individuals to participate in the evaluation of instructional materials for the 2015 English Language Arts/English Language Development (ELA/ELD) Primary Adoption for kindergarten through grade eight (K–8). This adoption is based on the California Common Core State Standards for English Language Arts and Literacy in History/Social Studies, Science, and Technical Subjects (CA CCSS for ELA/Literacy), the California English Language Development Standards (CA ELD Standards), and the Criteria for Evaluating ELA/ELD Instructional Materials for Kindergarten Through Grade Eight (which are scheduled for adoption by the State Board of Education on July 10, 2014).
We are currently accepting applications for the following types of reviewers:
Content Review Experts (CREs): These reviewers are recognized content experts who hold a master's degree or higher and have five or more years of experience with and expertise in standards-based educational programs and practices, or a doctoral degree and expertise in "research on how reading skills are acquired" as defined in the California Education Code Section 44757.5. CREs focus on mathematical content accuracy and alignment with the CA CCSS for ELA/Literacy.
Instructional Materials Reviewers: These reviewers are mostly classroom teachers who teach students in kindergarten or grades one through twelve, have a professional credential under California law, meet the definition of "Highly Qualified" under federal law, and who have experience with and expertise in standards-based educational programs and practices in language arts and literacy.
In addition to ensuring that K–8 instructional materials have been carefully and thoroughly evaluated against the standards and criteria adopted by the State Board of Education, reviewers gain a deep understanding of the adoption process and the academic content of several programs. This professional development experience benefits both the participant and his or her school district or organization. The online application and additional information are found on the California Department of Education English Language Arts Instructional Materials Web page at http://www.cde.ca.gov/ci/rl/im/. Qualified applicants will have from April through August 2014 to submit their applications online. The deadline for receipt of completed applications is August 1, 2014. Please distribute the application link to any and all qualified candidates in your schools or organizations who might be interested in serving on these panels.
I encourage you to help us recruit qualified applicants for these important panels. If you have any questions, please contact Jim Long, Lead Consultant for the 2015 ELA/ELD Primary Adoption, Instructional Resources Unit, by phone at 916-323-4583 or by e-mail at jlong@cde.ca.gov.
Thank you for your assistance and cooperation in disseminating this information.
Sincerely,
Tom Torlakson
TT:jl
2014-01976
Last Reviewed: Monday, April 25, 2016
Recently Posted in Editorials & Letters