Seeking Letters of Interest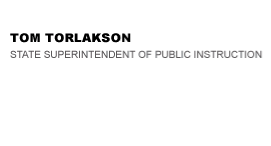 California Department of Education
Official Letter
California Department of Education
Official Letter
March 24, 2014
Dear County and District Superintendents and Charter School Administrators:
SEEKING LETTERS OF INTEREST FOR CALIFORNIA COLLABORATIVE FOR EDUCATIONAL EXCELLENCE FISCAL AGENT
California Education Code (EC) Section 52074 establishes the California Collaborative for Educational Excellence (CCEE). The CCEE was established to provide advice and assistance to Local Educational Agencies (LEAs) in achieving the goals set forth in the Local Control and Accountability Plan (LCAP). The 2013-14 Budget Bill (Assembly Bill 114) appropriated Proposition 98 local assistance funding in the amount of $10 million to support the CCEE, with up to $300,000 of this appropriation to be used for a statewide evaluation of the effectiveness of the CCEE in responding to the needs of LEAs.
Pursuant to EC Section 52074(c), the State Superintendent of Public Instruction (SSPI), with the approval of the State Board Education, must contract with an LEA, or a consortium of LEAs, to serve as the fiscal agent of the CCEE. Responses to this letter will be used to assist the SSPI regarding the identification and selection of the fiscal agent of the CCEE.
CDE is seeking information regarding an LEA or consortium of LEAs that have an interest in serving in this capacity. The letter should also include a confirmation of your eligibility under EC 52074 including, but not limited to, a description of your experience and capacity to draft and let contracts and ability to monitor fiscal and programmatic compliance. Please submit your letter of interest by Friday, April 11, 2014. Agencies that do not submit a response by the specified deadline may be excluded from the selection process.
Applicants may submit the Letter of Interest by electronic mail (e-mail) at lcff@cde.ca.gov. [Note: this position has been filled.]
If you have any questions regarding this subject, please contact Christine Swenson, Director, Local Agency Systems Support Office, by phone at 916-319-0809 or by e-mail at cswenson@cde.ca.gov. [Note: the preceding contact information is no longer valid. Please contact current Director Jeff Breshears by phone at 916-319-0809 or by e-mail at jbreshears@cde.ca.gov.]
Sincerely,
Tom Torlakson
Last Reviewed: Wednesday, May 24, 2017
Recently Posted in Editorials & Letters
Transitional Kindergarten Professional Learning (added 23-May-2017)
Letter to County and District Superintendents, Charter School Administrators, and Elementary School Principals regarding transitional kindergarten professional learning training and deadlines.