Accountability Requirements Letter July 31, 2012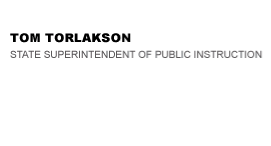 California Department of Education
Official Letter
California Department of Education
Official Letter
July 31, 2012
Dear Adult Education Agencies Receiving Workforce Investment Act, Title II: Adult Education and Family Literacy Act Funding:
FISCAL YEAR 2012–13 PROGRAM AND ACCOUNTABILITY REQUIREMENTS
Agencies receiving the Workforce Investment Act (WIA), Title II: Adult Education and Family Literacy Act funds have been notified of federal accountability requirements in the application's Guidelines and Requirements. This letter is to remind agencies of the program requirements and provide further details on data collection (see Attachment 1 [http://staging.cde.ca.gov/sp/ae/fg/require12sched.asp]), and accountability deadlines (see Attachment 2 [http://staging.cde.ca.gov/sp/ae/fg/rptsched12.asp]). Failure to comply with any requirements or submissions will be cause for placing a hold on the agency's grant funds until requirements are met.
Grant Reimbursement
An Expenditure Claim Report (ECR) is required for grant reimbursements. An ECR may be submitted as often as quarterly, but only one, the final ECR, is required. Amounts entered on the initial budget form and any budget revisions will be pre-programmed into the ECR data entry form. The final ECR will ask agencies to report their nonfederal Maintenance of Effort and Program Income/Fees. All forms and instructions are accessed by logging onto the California Adult Education Online Application and Reporting Web site at http://adulted.otan.us/.
Workforce Investment Act, Title II Data Accountability Requirements
All agencies that receive the WIA, Title II funds in California must use the Tracking of Programs and Students (TOPSpro™) Enterprise computerized database system to collect and report student demographics and program information. In addition, to comply with federal National Reporting System requirements, the California Department of Education requires all funded agencies to:
Track learner progress through the administration of Comprehensive Adult Students Assessment Systems (CASAS) tests.
Track learner outcomes through core performance student follow-up surveys.
Submit summary reports to document learner progress.
The CASAS will assist agencies in their transition to the updated TOPSpro™ Enterprise software for the new program year. The transition will take place after agencies have submitted their final data deliverables for the 2011–12 program year and should be completed by the end of the first quarter of the 2012–13 program year, to ensure timely data submission for the current program year.
The Adult Education Office and the CASAS offer online and face-to-face trainings on how to use TOPSpro™ Enterprise, administer the CASAS assessment system, and meet accountability requirements. At least one representative from each WIA, Title II funded agency must complete one accountability training and one implementation training by January 31, 2013. Agencies will find a team approach advantageous. More details regarding these training sessions are available on the CASAS Web site at http://www.casas.org and the California Adult Education Training Web site at http://caadultedtraining.org.
The TOPSpro™ Enterprise software, student record forms, and the required test booklets are available to the WIA, Title II funded agencies at no cost. For more information about the software, data entry forms, assessment tests, data submissions, material ordering guides, or technical assistance, please contact the CASAS California Accountability Program Manager, by phone at 1-800-255-1036 or by e-mail at capm@casas.org.
For your convenience, Attachment 1 [http://staging.cde.ca.gov/sp/ae/fg/require12sched.asp] outlines training, data collection, and data submission details for all agencies receiving the WIA, Title II federal funds. Attachment 2 [http://staging.cde.ca.gov/sp/ae/fg/rptsched12.asp] lists submission deadlines for program year 2012–13. Additional details on data and accountability requirements are available in the CASAS 2012–13 Administration Manual for the California and Workforce Investment Act, Title II and on the CASAS Web site at http://www.casas.org.
If you have any questions regarding this subject, please contact the Adult Education Office, by phone at 916-322-2175 and ask to speak to your Regional Consultant.
Sincerely,
Patricia S. Terry, Education Administrator I
Adult Education Office
California Department of Education
1430 N Street, Suite 6408
Sacramento, CA 95814-5901
Phone: 916-322-2175
Fax: 916-327-7089
pterry@cde.ca.gov
Last Reviewed: Thursday, January 7, 2016
Recently Posted in Adult Education
No items posted in the last 60 days.