Letter to CalWORKs Stage 2 Child Care Contractors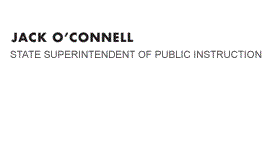 California Department of Education
Official Letter
California Department of Education
Official Letter
To all CalWORKs Stage 2 Child Care Contractors:
The purpose of this letter is to remind all CalWORKs Stage 2 child care contractors of the provisions in California Education Code (EC) Section 8263(c) that permit contractors to provide for the continuity of services as outlined in Management Bulletin (MB) 09-14 at http://www.cde.ca.gov/sp/cd/ci/mb0914.asp.
Because of the Governor's veto of CalWORKs Stage 3 funding, the Early Education and Support Division (EESD) is aware that families currently receiving CalWORKs Stage 2 child care services could lose those services when their 24 months of cash assistance eliminates their eligibility for Stage 2 child care. Although the continuity of services provision found in EC section 8263(c) was originally adopted as a way to allow contractors' flexibility to transfer families into alternative child care programs as their child's needs and eligibility changed (i.e., a preschooler outgrowing the need for a preschool program could be transferred directly into a school-age program without being returned to the Centralized Eligibility List and having to reapply) the continuity of services provision could be used for these families.
The continuity of services provision is permissive on the part of the contractor and does not require any contractor to ensure that families losing child care services are moved into another program or funding source. This option does provide flexibility for contractors administering their programs while promoting a collaborative process to respond to the comprehensive needs of children and families.
Contractors are also reminded that when a family transfers into another program under the continuity of services provision of EC Section 8263(c), that family is not required to be placed on the Centralized Eligibility List nor are they required to be prioritized according to enrollment priorities pursuant to EC Section 8263(b).
If you have any questions regarding this letter or MB 09-14, please contact your assigned EESD Field Services Consultant at http://www.cde.ca.gov/sp/cd/ci/assignments.asp or the EESD by phone at 916-322-6233.
Sincerely,
Camille Maben, Director
Early Education and Support Division
Last Reviewed: Friday, November 6, 2015
Recently Posted in Child Development
July 2016 SAC Meeting Agenda (added 14-Jul-2016)
Agenda for the July 2016 meeting of the California State Advisory Council on Early Learning and Care (SAC).
CCDF State Plan 2016-18 Preprint (DOC) (added 08-Jul-2016)
Child Care and Development Fund State Plan preprint for Fiscal Years 2016-18 with finalized responses submitted to the Administration of Children and Families on May 24, 2016.