Draft CCDF State Plan Summary 2014-15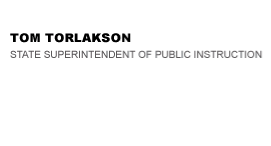 California Department of Education
Official Letter
California Department of Education
Official Letter
July 1, 2013
Summary of the Child Care and Development Fund State Plan for the Period of 10/1/13 through 9/30/15 for California
Introduction
The federal Child Care and Development Fund (CCDF) is an aggregate of several funding sources that is distributed in block grants by the federal government to the states and territories. The majority of the funds are to be used to provide child care services to families who meet certain income and need criteria. A portion of the funding (at least four percent of the block grant amount) is to be used for activities to improve the quality of child care. Another portion (not to exceed five percent of the block grant amount) is to be used to pay for costs of administering the CCDF.
The purpose of the CCDF is to increase the availability, affordability, and quality of child care services. Every two years, states and territories receiving CCDF funds must prepare and submit to the federal government a plan detailing how these funds will be allocated and expended.
This summary highlights the major provisions, activities, and services that are contained in California's proposed CCDF State Plan for the period from October 1, 2013, through September 30, 2015.
Plan Overview
Part 1 of the State Plan provides information on how the CCDF program is administered. This includes funding information, the administrative structure, program integrity and accountability policies and strategies, coordination activities, and emergency preparedness and response plans.
Part 2 contains information on the CCDF subsidy program. There is information on the application policies and procedures, eligibility criteria, continuity of care, family outreach, parental choice, and sliding fee scale and payment rate policies and procedures.
Part 3 describes the goals and plans for implementation of child care quality improvement activities. Also included is information on how Lead Agencies meet the statutory and regulatory provisions related to licensing and health and safety requirements.
Part 3.2–3.4.7 Quality Improvement Activities: Federal statute require that at least four percent of the CCDF allocation be used for quality improvement activities. An estimated $70,294,900 will be expended on quality improvement activities in California for each of the two years covered by this Plan. The proposed quality improvement activities include:
Coordination Activities to Support the Implementation of CCDF Services

Local Child Care and Development Planning Councils



Activities to Ensure the Health and Safety of Children in Child Care

License Enforcement for Child Care Programs



Establishing Early Learning Guidelines

Development of Preschool and Infant/Toddler Learning Foundations, Curriculum Frameworks & supporting materials
Desired Results System for Children and Families



Creating Pathways to Excellence for Child Care Programs through Quality Improvement Activities


Supports to Programs to Improve Quality

California Early Childhood Mentor Program
California Preschool Instructional Network (CPIN)
Child Care Initiative Project
Child Development Training Consortium
Desired Results Field Training
English Language Learners Support
Faculty Initiative Project
Family Child Care at Its Best Project
Health and Safety Training
Inclusion and Behavior Consultation Network
Map to Inclusive Child Care & CSEFEL
Program for Infant/Toddler Care (PITC) Institutes
PITC Inclusion of Infants and Toddlers with Disabilities
PITC Partners for Quality Regional Support Network
Training for School-Age Program Professionals



Financial Incentives and Supports

Community College PITC Demonstration Sites



Quality Assurance and Monitoring


Outreach and Consumer Education

800-KIDS-793 Phone Line for Parents
Resource and Referral Programs



Pathways to Excellence for the Workforce - Professional Development Systems and Workforce Initiatives


Compensation, Benefits and Workforce Conditions

Child Care Retention Program: AB 212
Child Development Teacher & Supervisor Grant Program
Stipend for Permit
Subsidized TrustLine Applicant Reimbursement



Evaluation of Quality Improvement Activities
California Department of Education
Quality Improvement Budget for SFY 2013-14
Section 1.5 Coordination Activities to Support the Implementation of CCDF Services
| Section | Activity | Amount |
| --- | --- | --- |
| 1.5.1 | Local Child Care and Development Planning Councils | $3,319,000 |
Section 3.1 Activities to Ensure the Health and Safety of Children in Child Care
| Section | Activity | Amount |
| --- | --- | --- |
| 3.1.2 | License Enforcement for Child Care Programs | $8,000,000 |
Section 3.2 Establishing Early Learning Guidelines
| Section | Activity | Amount |
| --- | --- | --- |
| 3.2.1 | Development of Preschool and Infant/Toddler Learning Foundations, Curriculum Frameworks, & supporting materials | $438,840 |
| 3.2.6 | Desired Results System for Children and Families | $905,100 |
Section 3.3 Creating Pathways to Excellence for Child Care Programs
through Quality Improvement Activities
Section 3.3.2 Supports to Programs to Improve Quality
| Section | Activity | Amount |
| --- | --- | --- |
| 3.3.2 | California Early Childhood Mentor Program | $2,866,295 |
| 3.3.2 | California Preschool Instructional Network (CPIN) | $2,600,000 |
| 3.3.2 | Child Care Initiative Project | $3,027,444 |
| 3.3.2 | Child Development Training Consortium | $3,191,200 |
| 3.3.2 | Desired Results Field Training | $580,000 |
| 3.3.2 | English Language Learners Support (Preschool English Learners–A Resource Guide) | $1,400,000 |
| 3.3.2 | Faculty Initiative Project | $455,000 |
| 3.3.2 | Family Child Care at Its Best Project | $910,000 |
| 3.3.2 | Health and Safety Training | $455,000 |
| 3.3.2 | Inclusion and Behavior Consultation Network | $460,000 |
| 3.3.2 | Map to Inclusive Child Care & CSEFEL | $250,000 |
| 3.3.2 | Program for Infant/Toddler Care (PITC) Institutes | $970,000 |
| 3.3.2 | PITC Inclusion of Infants and Toddlers with Disabilities | $840,000 |
| 3.3.2 | PITC Partners for Quality Regional Support Network | $3,920,000 |
| 3.3.2 | Training for School-Age Program Professionals | $178,230 |
Section 3.3.3 Financial Incentives and Supports
| Section | Activity | Amount |
| --- | --- | --- |
| 3.3.3 | Community College PITC Demonstration Sites | $595,025 |
Section 3.3.4 Quality Assurance and Monitoring
Section 3.3.5 Outreach and Consumer Education
| Section | Activity | Amount |
| --- | --- | --- |
| 3.3.5 | 800-KIDS-793 Phone Line for Parents | $91,000 |
| 3.3.5 | Resource and Referral Programs | $22,090,266 |
Section 3.4 Pathways to Excellence for the Workforce–
Professional Development Systems and Workforce Initiatives
Section 3.4.5 Compensation, Benefits, and Workforce Conditions
| Section | Activity | Amount |
| --- | --- | --- |
| 3.4.5 | Child Care Retention Program: AB 212 | $10,750,000 |
| 3.4.5 | Child Development Teacher & Supervisor Grant Program | $177,500 |
| 3.4.5 | Stipend for Permit | $455,000 |
| 3.4.5 | Subsidized TrustLine Applicant Reimbursement | $800,000 |
Section 3.4.6 Evaluation of Quality Improvement Activities
| Section | Activity | Amount |
| --- | --- | --- |
| 3.4.6 | Evaluation of Quality Improvement Activities | $570,000 |
Fiscal Year 2013-14 Grand Total of All Activities: $70,294,900
Last Reviewed: Thursday, March 3, 2016
Recently Posted in Child Development