Charter School Affiliation with a SELPA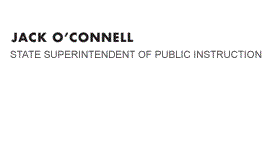 California Department of Education
Official Letter
California Department of Education
Official Letter
Dear Charter School Authorizers, Charter School Operators, and Special Education Local Plan Area Directors:
Charter School Affiliation with a Special Education Local Plan Area
Special Education Local Plan Area (SELPA) directors and charter school operators contacted the California Department of Education (CDE) to request information on the process for charter schools to change SELPA affiliation. This letter clarifies the process.
In the absence of a written and voluntary agreement, a charter school must notify both SELPAs consistent with California Education Code (EC) Section 56195.3(b) at least one year prior to changing from one SELPA to another unless an earlier date is mutually agreed upon. Promptly notifying CDE of such a transition ensures that amended plans can be approved in a timely manner, and that special education funds are accurately distributed. At the time that the SELPA is notified, the charter school should also notify its authorizing entity so that the authorizing entity can comply with its supervisorial oversight responsibilities under the provisions of the Charter Schools Act and the Individuals with Disabilities Education Act, as amended in 2004 (IDEA).
Each time SELPA membership changes, the local plan must be revised. Acceptance of a charter school as a local educational agency SELPA member requires the submission of a revised SELPA local plan to CDE. The revised local plan is subject to review and approval by CDE on behalf of the California State Board of Education (SBE) (EC Sections 56121 and 56123). The revised local plan must continue to embody the policies and procedures that establish compliance with IDEA.
Once CDE approves the revised local plan, EC Section 56836.04(a) requires that:
The superintendent shall continuously monitor and review all special education programs [emphasis added] approved under this part to assure that all funds appropriated to special education local plan areas under this part are expended for the purposes intended [emphasis added].
For more information regarding this topic, please contact Jennifer Faukner, Special Education Consultant, Special Education Division at jfaukner@cde.ca.gov or 916-323-9778 Updated 18-Jan-2012 your Focused Monitoring and Technical Assistance consultant.
Sincerely,
Original signed by Mary Hudler and Marta Reyes. Hard copy of the signed document is available by contacting the Special Education Division's Director's Office at 916-445-4602.
Mary Hudler, Director
Special Education Division
Marta Reyes, Director
Charter School Division

Last Reviewed: Thursday, February 25, 2016
Recently Posted in Special Education