2010-11 School Improvement Grant Re-Release Letter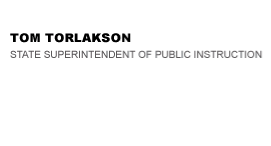 California Department of Education
Official Letter
California Department of Education
Official Letter
September 30, 2011
Dear Select County and District Superintendents and Charter School Administrators:
DEADLINE—School Improvement Grant Under the Elementary and Secondary Education Act, Section 1003(g), Cohort 2012–13
California's School Improvement Grant (SIG) application has been revised based on feedback from the U.S. Department of Education (ED). As a result, a
deadline of November 18, 2011
, has been identified for local educational agencies (LEAs) to submit their application to the California Department of Education (CDE). The final Cohort 2 Request for Applications (RFA) is posted on CDE SIG Web page at
http://www.cde.ca.gov/fg/fo/r16/regsig10rfa.asp
. Some changes have been made to the RFA. If you submitted an application for the original Cohort 2 2011–12 application process, please review the changes identified below and resubmit your application in its entirety.
In addition, ED has indicated it will be releasing new Frequently Asked Questions (FAQs). The new FAQs will be available on the ED School Improvement Fund Web page at http://www2.ed.gov/programs/sif/faq.html (Outside Source). As we receive additional information, we will provide updates to LEAs.
The CDE has scheduled a Webinar for October 26, 2011, to provide technical assistance. Appropriate LEA and school personnel are encouraged to participate.
The following is a summary of changes that have been made to the RFA as a result of ED's feedback:
Updated timeline and application dates throughout the RFA to reflect the SIG Cohort 2 2012–13 school year (SY) requirements (p. 4).
Updated Table of Contents to reflect new and revised Cohort 2 RFA components (pp. ii–iii).
Added optional opportunity for application screening of required Readers Conference competition requirements (screening will not be for content) (p. 4).
Added Program Guidelines Section B, Increased Learning Time, to clarify and emphasize definition of required component (p. 16).
Updated Program Guideline Section C, Pre-Implementation, to reflect opportunity and guidelines for SIG Cohort 2 2012–13 SY (p. 18).
Aligned language of Turnaround Model staffing requirement with definition in Federal Guidance (pp. 9–10).
Revised the Transformation Model required components by separating required component into (c), Increasing Learning Time and (d), Creating Community-Oriented Schools (p. 14).
Modified narrative section v, Align Other Resources with the Selected Intervention Models, to include an example of optional table display of required information (pp. 28–29).
Updated Web links to current 2011 Federal School Improvement legislation, guidance, and regulation.
Revised Form 10 Implementation Charts to provide clarification and include recommendations from the SIG policy team and stakeholders (pp. 52–65).



Added Description of Evidence column.
Aligned revision of Transformation Model required components listed in Program Guidelines with new Form 10 (pp. 59–60).

Revised Budget Forms 4a, 4b, 5a, and 5b to provide clarification and include recommendations from the SIG policy team and stakeholders (pp. 41–44).


Aligned Rubric part iii with required increased learning time requirement (p. 69), as well as content requested in part v, Alignment of Other Resources (p. 71).


Updated Appendix B, SIG Information Resources, with current Web links and additional resources (pp. 79–81).
If you have any questions regarding this subject, please contact the School Turnaround Office, by phone at 916-319-0833 or by e-mail at STO@cde.ca.gov RCSO@cde.ca.gov [e-mail address is no longer valid].
Sincerely,
Chris Swenson, Division Director
Improvement and Accountability Division
CS/dr
Last Reviewed: Tuesday, November 25, 2014