Changes in Academic Accountability Reporting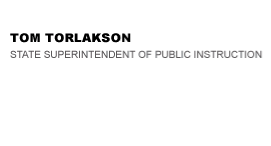 California Department of Education
Official Letter
California Department of Education
Official Letter
April 2, 2014
Dear County and District Superintendents, Charter School Administrators:
CHANGES IN ACADEMIC ACCOUNTABILITY REPORTING
The purpose of this letter is to provide an update regarding federal and state academic accountability reporting requirements.
Academic Performance Index
On March 13, 2014, the State Board of Education (SBE) approved not to calculate the 2014 Growth and Base Academic Performance Indexes (APIs) and 2015 Growth APIs for elementary, middle, and high schools, and local educational agencies (LEAs). Since the first Smarter Balanced assessment results will be available after the spring 2015 administration of the assessments, Base to Growth comparisons will be reported in 2015–16. Specifically, the 2016 Smarter Balanced assessment results will be used to calculate the 2016 Growth API for comparison to the 2015 Base API.
Assembly Bill (AB) 484 amended California Education Code (EC) sections 52052(e)(2)(F) and 52052(e)(4). As a result, schools and LEAs that do not have an API calculated in 2013–14 and 2014–15 shall use one of the following to meet legislative and/or programmatic requirements: (a) the most recent API calculation; (b) an average of the three most recent annual API calculations; or (c) alternative measures that show increases in pupil academic achievement for all groups of pupils school wide and among significant student groups.
The California Department of Education (CDE) will produce a 3-year API average for schools and school districts in the spring of 2014.
Finally, AB 97, Chapter 47, Statutes 2013, California EC Section 52056(a) requiring API ranking of schools was repealed. As a result, for 2013 and beyond, statewide and similar schools ranks will no longer be produced. [The preceding sentence is stricken out.] Therefore, the 2013 statewide and similar schools ranks are the final set of ranks reported and are accessible through the school-level 2013 Growth API Reports. For 2014 and beyond, ranks will no longer be produced.1
Adequate Yearly Progress
On March 13, 2014, the SBE approved three amendments to California's Accountability Workbook:
A numerically significant student group is now defined as having 30 or more students.


An additional extended-year cohort graduation rate (i.e., six-year cohort rate) will be used as another alternative method to meeting the graduation rate criteria for LEAs, schools, and student groups.


Use of the API as an additional indicator for high schools was eliminated.
On March 7, 2014, the U.S. Department of Education approved California's testing waiver for certain statutory and regulatory requirements of Title I, Part A of the Elementary and Secondary Education Act of 1965, as amended. Specifically, a one-year waiver was granted that allows flexibility in making Adequate Yearly Progress (AYP) determinations for schools and LEAs participating in the Smarter Balanced assessment field test.
The CDE will not produce a 2014 AYP report for elementary and middle schools and elementary and unified school districts. Therefore, the Program Improvement (PI) status for these schools and districts will not change. Schools will not enter or exit PI. However, schools will continue to implement the PI requirements associated with their current PI status. (PI Year 1 must continue to offer school choice, e.g.). Additional information on PI requirements can be found on the CDE PI Web page at http://www.cde.ca.gov/ta/ac/ti/programimprov.asp.


The CDE, however, will continue to make AYP determinations for any high schools serving only grades nine through twelve and high school districts based on achievement results from the grade ten CAHSEE and CAPA. The AYP will be used to identify PI status for these high schools and high school districts.
If you have any questions regarding academic accountability, please contact Jenny Singh, Administrator, Academic Accountability Unit, by phone at 916-319-0863 or by e-mail at jsingh@cde.ca.gov. If you have questions regarding Title I Program Improvement requirements, please contact Keith Coppage, Administrator, District Innovation and Improvement Office, by phone at 916-319-0599 or by e-mail at kcoppage@cde.ca.gov.
Sincerely,
/s/
Deborah V. H. Sigman, Deputy Superintendent of Public Instruction
District, School, and Innovation Branch
KA:tm
cc: Accountability Coordinators
---
1 The last sentence was added after the original letter was sent to county and district superintendents, charter school administrators, and accountability coordinators.
Last Reviewed: Tuesday, August 16, 2016
Recently Posted in Accountability