MCHS Recognition Program Cover Letter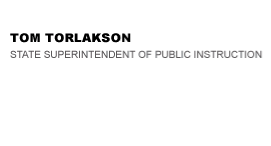 California Department of Education
Official Letter
California Department of Education
Official Letter
May 16, 2017
Dear Continuation Education High School Principal:
MODEL CONTINUATION HIGH SCHOOL RECOGNITION PROGRAM
I invite you to participate in the Model Continuation High School (MCHS) Recognition Program sponsored by the California Department of Education (CDE) in cooperation with the California Continuation Education Association (CCEA).
The MCHS Recognition Program identifies and recognizes outstanding continuation high schools and creates a resource list for school visits. These model schools provide comprehensive services to at-risk youth through the use of exemplary instructional strategies, flexible scheduling, and guidance and counseling services.
The self-nomination application packet for the MCHS Recognition Program for 2017–18 is available on the CDE Model Continuation High School Recognition Program Web page at http://www.cde.ca.gov/ta/sr/mc/index.asp and on the CCEA Web site at https://cceanet.org/. The packet includes instructions for completing the application, reference materials, and the forms to be submitted.
Please review the eligibility criteria; all eligible schools are encouraged to apply. An Intent to Submit Form is due to the CDE by 4 p.m. on June 30, 2017. Successful applicants will be identified through an application evaluation and site visit process.
As in previous years, we will recognize and present awards to successful MCHS Recognition Program applicants at the annual CCEA State Conference.
If you have any questions regarding this subject, please contact Jacie Ragland, Education Programs Consultant, Educational Options, Student Support, and American Indian Education Office, by phone at 916-323-2568 or by e-mail at jragland@cde.ca.gov; or contact Vic Whitaker, Model Schools Liaison, California Continuation Education Association, by phone at 619-280-8485 or by e-mail at vwhit3@aol.com.
Sincerely,
[Original signed by]
William J. Ellerbee Jr., Deputy Superintendent
Student Support and Special Services Branch WE:jr
Last Reviewed: Friday, May 12, 2017
Recently Posted in California School Recognition Program
MCHS App Attachment A (DOC) (added 17-May-2017)
Attachment A is the Annual Assurance of Services for the MCHS application.
MCHS App Attachment B (DOC) (added 17-May-2017)
Attachment B is the Intent to Submit Form for the MCHS application.
MCHS Recognition Program Cover Letter (added 12-May-2017)
Model Continuation High School Recognition Program Letter to Invite Applicants for the Award Program.