GED Program Notes, March 2014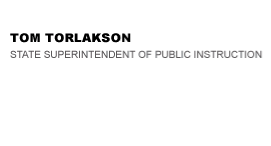 California Department of Education
Official Letter
California Department of Education
Official Letter
March 10, 2014
GED® TESTING PROGRAM UPDATE
New State GED Administrator
We are pleased to announce the appointment of John Boivin as the new State GED Administrator for California. Mr. Boivin is the administrator for the High School and Physical Fitness Assessment Office and has vast experience in large-scale testing and assessment operations. Diane Hernandez, the former State GED Administrator, has been promoted to Director of the Assessment Development and Administration Division.
GED Records and Record Request
Educational Testing Service (ETS), the previous GED scoring contractor no longer hosts the Examiner and Examinee Web site as of January 31, 2014.
GED Testing Service (GEDTS) is providing the credentialing and transcript service for the California Department of Education (CDE). This credentialing service will be provided to new test takers and individuals who need duplicate copies of transcripts and certificates to apply for college or to provide to an employer. Employers and colleges will be able to use the system to search for and order GED records on behalf of the GED test taker.
Test takers who take the GED Test and pass will receive their initial transcript and certificate free. Test takers, schools, employers, and employment verification firms will be charged a convenience fee of $15.00 for duplicate copies of transcripts and certificates.
Test takers may request GED records from July 1990 to current by accessing the following Web site, GED Testing Service – Request a Transcript

. Prior to July 1990, if the test taker did not apply for the certificate after passing the GED test, the test taker should contact their respective testing center.Information regarding GED credentialing may be found by accessing the GEDTS Program and Services Web page

.
Accessing GED TEST Scores
GED Test Scores are confidential and may only be accessed by approved GED testing staff and with the written permission of the test taker. Test takers who took the GED computer-based test can obtain their GED scores at the MyGED Web site

. GED test administrators offering computer-based testing will access test taker scores by using GED Manager. Chief test administrators must attend GED Manager user training offered by GEDTS to receive user access to GED Manager.
GED Chief Examiners offering paper-based testing under the Transitional Waiver Program will access test taker scores by using Treasure Chest. Treasure Chest is the name of the data management tool used by Oklahoma Scoring to access GED records. State GED staff will provide GEDTS with the names of GED Examiners that should have access to Treasure Chest. Once the account is created, GED Examiners will receive an e-mail with the necessary information to access GED scores.
Transitional Waiver Program for Correctional and Locked Facilities
The California Department of Education (CDE) provides the GED Transitional Waiver Program (TWP) for correctional facilities.
The CDE is still accepting applications from GED testing centers in correctional institutions interested in applying for the waiver. To apply, complete and return the attached request for information to the GED Office at GEDoffic@cde.ca.gov.
Returning 2013 GED Secure Testing Materials
All secure testing materials from the 2013, English, Spanish, special editions, and topic cards should have been returned to GEDTS by January 31, 2014. If 2013 materials have not been returned, GED testing center staff should plan to do so immediately.
The GEDTS will track testing centers that do not return GED secure testing materials. Failure to return testing materials may result in the closure of the GED testing center. Reminder: Materials are not returned to ETS, the State GED Office, or to GEDTS at the Washington, D.C. address. The correct shipping address appears on the pre-printed shipping label that is included with your materials. If you are unable to locate the label, use the following address:
GED/BrightKey
9050 Junction Drive
Annapolis, MD 20701
2014 GED Test Scores
The passing standard on each subject area has been established at a scaled score of 150 on a scale of 100 to 200. Test takers need to reach a score of at least 150 on each subject area and a total score of 600 to pass the GED Test and receive a high school equivalency certificate. Test takers may not score higher than 150 on one subject area to compensate and offset scoring lower than 150 on other subject areas.
Policy for Re-testing
GEDTS allows individuals to take the GED Test three times without any waiting period. After the third attempt, test takers must wait 60 days after their last attempt before they can test again. This will result in test takers having up to eight opportunities to test in a year, should they require that many attempts. This policy applies to test takers that are testing at approved TWP testing centers.
Discounted Retake Program
Test takers are eligible for two discounted retakes for each GED test subject taken. Test takers in California get a discounted fee of $15.00 to retake the GED Test. These discounted retakes are valid for twelve months after the initial test attempt.
Computer-based Testing Transition – Sites Delivering the GED Test on Computer
As of February 3, 2014, 98 sites are authorized to deliver the GED Test on Computer and 48 sites are in the installation phase or waiting final authorization.
The GEDTS requires that GED testing centers convert to Pearson VUE Testing Centers (PVTC) in order to offer the GED Test beginning January 2014. The GED Test will only be offered through computer-based testing (CBT). Testing center staff should review the Pearson VUE specifications to ensure that the testing center meets the technical and facility requirements to offer CBT. Centers interested in becoming PVTC, should notify the High School and Physical Fitness Assessment Office (GED Program) by e-mail at GEDoffic@cde.ca.gov. State GED staff are responsible for ensuring that testing centers are in good standing and do not have a balance owed to the State. Additional information is available at Pearson Vue® Web site

.
New High School Equivalency Tests
In January 2014, the CDE solicited information from potential vendors of existing high school equivalency tests through a Request for Information (RFI) process to gather sufficient information for the State Board of Education to allow for one or more high school equivalency tests. Potential vendors were required to respond to the RFI by February 18, 2014. Information regarding the RFI – California high school equivalency test, may be found at the High School Equivalency Test RFI Web page.
Sincerely,
/s/
John Boivin, State GED Administrator
Assessment, Development and Administration Division
JB:dm
Enclosures
Last Reviewed: Monday, September 19, 2016
Recently Posted in Testing