Kidd (Chapman) v. CDE Cover Letter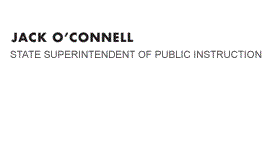 California Department of Education
Official Letter
California Department of Education
Official Letter
Dear County and District Superintendents and Charter School Administrators:
A tentative settlement agreement has been reached in Kidd v. California Department of Education, a lawsuit filed in 2002 challenging the California High School Exit Examination (CAHSEE) for those students with an Individualized Education Program (IEP) and/or Section 504 Plan (504 Plan). The proposed settlement was tentatively approved on May 2, 2008, by Alameda County Superior Court Judge Robert Freedman. Final agreement to this proposed settlement will put to rest this challenge, leaving the exit exam in place for all students. Most importantly, it will ensure that students in the Class of 2008 and beyond will have the opportunity to continue to get the assistance they need to learn the critical skills measured on the CAHSEE.
Enclosed with the letter is a court-approved Notice of Certification of Settlement Class (Notice). This Notice fully informs all interested parties of the terms of the settlement and how it may affect them. I have asked all county and district superintendents, charter school administrators, and high school principals to display the Notice in a prominent location in each county and district office and at each high school that contains or teaches students in grades ten, eleven, twelve, or higher. (Higher means schools of the district that serve students beyond grade twelve.) In addition to the terms of the settlement, this Notice also advises interested parties that a hearing to give final approval to the proposed settlement has been scheduled for Friday, May 30, 2008, at 2 p.m. in Alameda County Superior Court.
The settlement proposal requires the California Department of Education to contract with an external consultant to conduct a study on grade twelve students who have taken the CAHSEE with modifications and accommodations specified in their respective IEP or 504 Plans, but who have not passed the CAHSEE, and who have satisfied or will satisfy all other requirements for graduation from high school.
I appreciate your help in the dissemination of this vital information to students who need additional support in passing the CAHSEE by gaining the requisite skills for success.
Sincerely,
/s/

JACK O'CONNELL
JO:ds
Enclosure
cc: High School Principals via United States Postal Service
California High School Exit Examination District Coordinators via e-mail
Last Reviewed: Friday, June 5, 2015
Recently Posted in Testing