Ltr3-09: Recovery of Overpayments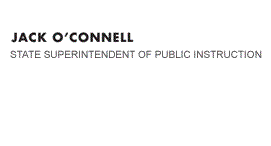 California Department of Education
Official Letter
California Department of Education
Official Letter
Dear County Superintendents of Schools, Auditors, and Treasurers:
NOTICE OF THE JULY 2009 RECOVERY OF CATEGORICAL PROGRAM
OVERPAYMENTS FROM THE SECOND PRINCIPAL APPORTIONMENT PAYMENT
FISCAL YEAR 2009-10
(AMOUNTS DEFERRED FROM FISCAL YEAR 2008-09)
This recovery of overpayment in the amount of $3,876,184.65, is made pursuant to sections 34 and 43 of Senate Bill 4 of the Third Extraordinary Session, Chapter 12, Statutes of 2009 (SBX3 4). SBX3 4, enacted in February 2009, amended the Budget Act of 2008 which was signed into law in September 2008. Specifically, Section 34 of SBX3 4 reduced the appropriations of 50 budget act items by approximately 15.4 percent, and Section 43 directed that the principal apportionment payment for school districts and county offices of education be reduced in order to recover any amounts already paid in excess of the February 2009 appropriation levels.
By the time SBX3 4 was enacted during the eighth month of the fiscal year, the California Department of Education (CDE) had allocated funds for 14 budget items by a total of $225 million in excess of their reduced appropriations. The first recovery of approximately $205 million was made through offsets to the first principal apportionment payment in May 2009. This notice of recovery seeks to recover approximately $3.9 million through offsets to the 2008-09 second principal apportionment payment. The remaining balance will be recovered as early as possible in 2009-10 through offsets to the advance principal apportionment payments. We note that funds for 2 of the 50 budget act items are not allocated by CDE, rather by the Office of Public School Construction and California Commission on Teacher Credentialing. The CDE will not recover funds that may have been overpaid by these agencies. Since the first recovery, we learned of two additional CDE programs that had been overpaid. One was added to this notice of recovery (Bilingual Teacher Training Program). The other, Teacher Credentialing Block Grant, is being recovered through offsets to the July 2009 apportionment payment for the Targeted Instructional Improvement Block Grant.
County offices of education are requested to inform the affected school districts and direct-funded charter schools in their counties of these recoveries. To view the schedule of recovery showing how much is being recovered from each county office, school district and direct-funded charter school in total and by program, in May 2009, July 2009 and in subsequent principal apportionment payments for fiscal year 2009-10, please visit the CDE Web page at: http://www.cde.ca.gov/fg/aa/ca/recovery08.asp.
To find information on the data used in the recovery calculation for a specific program or budget act item, please refer to the following list:
K-12 High-Speed Network Item 6110-182-0001, please contact Cliff Rudnick at 916-323-5072 or by e-mail at crudnick@cde.ca.gov.
For all other programs and budget act items, please visit the CDE Web page at http://www.cde.ca.gov/fg/aa/ca/. Select the program name and then the fiscal year 2008-09 funding results link. There, you will find a link to the schedule showing the data used in the calculations, and the name and contact information for the fiscal staff who can answer additional questions.
If you have any questions regarding the recovery process, please contact Marcie Gregory, Fiscal Assistant, Categorical Allocations and Management Assistance, at 916- 324-4537or by e-mail at mgregory@cde.ca.gov [Note: the preceding contact information is no longer valid.].
Sincerely,
Scott Hannan, Director
School Fiscal Services Division
Last Reviewed: Monday, August 23, 2021
Recently Posted in Allocations & Apportionments