Ltr-08: Williams Settlement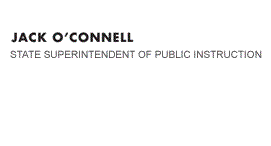 California Department of Education
Official Letter
California Department of Education
Official Letter
Dear County Superintendents, Auditors, and Treasurers:
NOTICE OF THE APPORTIONMENT FOR
COUNTY OVERSIGHT RELATED TO THE WILLIAMS SETTLEMENT
FISCAL YEAR 2008-09
This apportionment, in the amount of $7,665,782, is made from funds provided in Item 6110-266-0001 of the Budget Act of 2008 (Chapter 268, Statutes of 2008) in support of county oversight activities related to the Eliezer Williams, et al. v. State of California, et al. (Williams) settlement.
Funds for county offices of education are generated based on qualifying schools in the county, qualifying meaning schools that have more than 100 valid test scores and are ranked in any of deciles one through three on the 2006 Base Academic Performance Index. This apportionment provides funds for county offices' oversight activities in 2008-09 of traditional schools to comply with all Williams settlement legislation requirements. Eligible charter schools had to "opt in" by September 14, 2007, to participate in the Williams settlement for fiscal years 2007-08 through 2009-10; no charter schools elected to do so.
Pursuant to California Education Code (EC) Section 1242, county offices of education are to receive $2,500 per qualifying elementary school, $3,500 per qualifying middle or junior high school, and $5,000 per qualifying high school. Additional funding is provided for qualifying schools whose October 2007 California Basic Educational Data System (CBEDS) enrollment exceeds certain thresholds, as follows:
$2.50 for each pupil that exceeds a total elementary school enrollment of 856 pupils.
$3.50 for each pupil that exceeds a total middle or junior high school enrollment of 1,427 pupils.
$5.00 for each pupil that exceeds a total high school enrollment of 2,296 pupils.
County offices of education that are responsible for visiting more than 150 qualifying schools also receive $1.00 per enrolled pupil, based on October 2007 CBEDS enrollment, for all qualifying sites.
At a minimum, each county office of education is to receive $10,000.
This apportionment represents full funding for each county office's 2008-09 entitlement. To view the schedule of apportionment showing a list of schools, by county and district, that generated each payment and the schedules showing other data used in the apportionment calculations, please go to the California Department of Education (CDE) Categorical Programs Web site at http://www.cde.ca.gov/fg/aa/ca/.
The county offices of education must use the funds to review, monitor, and report on teacher training, certification, misassignment, and hiring and retention practices of school districts, pursuant to EC Section 44258.9. In addition, the funds must be used to conduct and report on-site visits pursuant to EC Section 1240(c)(2), as well as oversee schools' compliance with instructional materials sufficiency requirements pursuant to EC Section 1240(i)(2)(3) and (4).
The county superintendents of the counties of Alpine, Amador, Del Norte, Mariposa, Plumas, Sierra, and the City and County of San Francisco are to contract with another county office or an independent auditor to conduct visits and prepare reports as required in EC Section 1240(c)(2).
Warrants will be mailed to each county treasurer approximately four weeks from the date of this Notice. For standardized account code structure (SACS) coding, use Resource Code 7385, County Oversight – Williams Case, and Revenue Object Code 8590, All Other State Revenue.
If you have any questions regarding this apportionment, please contact Thi Huynh, Fiscal Consultant, Office of Charter Apportionments and District Reorganization, at 916-324-4555 or by e-mail at thuynh@cde.ca.gov [Note: the preceding contact information is no longer valid and has been replaced by Julie Klein Briggs, Fiscal Consultant, Categorical Allocations & Management Assistance Unit, by phone at 916-323-6191 or by e-mail at jbriggs@cde.ca.gov.].
Sincerely,
Susan Lange, Deputy Superintendent
Finance, Technology, and Administration Branch
Last Reviewed: Monday, June 28, 2021